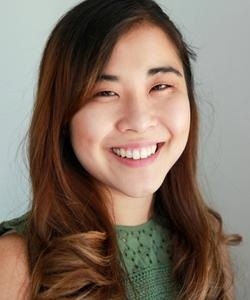 Paulina Pei, MS, OTR/L (she/her)
Paulina received her Bachelor of Science degree in Biology from Aquinas College in Grand Rapids, Michigan. She then completed her Master of Occupational Therapy degree from the University of Illinois at Chicago. Paulina's training and clinical experience began centered around the DIR/Floortime model in outpatient pediatric settings both in Chicago and Italy. Paulina has completed the STAR Institute Intensive Mentorship Program Level 1 and holds a Profectum Level 1 Certificate in the Developmental, Individual Difference, Relationship-based Model/Clinician (CL1).
Paulina's special interests include supporting gifted and twice exceptional students and their families. Prior to coming to STAR, Paulina worked closely with a local gifted academy to provide individual assessment and treatment, host social groups including social skills learning and cooking classes, and provide parent/teacher education. Paulina's treatment approach embraces the individual differences of the whole child and their family systems, further supporting their participation in meaningful occupations.