GET STARTED
Get started with a no-cost, over-the-phone consultation with a STAR Institute therapist by completing the New Client Inquiry Form.
---
Our clinic is located in Centennial, Colorado. For inquiries or further details, please get in touch with our Treatment Center via email at treatment@sensoryhealth.org or reach us by phone at 303-221-7827.
STEP 1 - Complete Inquiry Form
The first step is to complete the online Inquiry Form. If you have any questions, please contact us by e-mail or call us at 303-221-STAR (7827).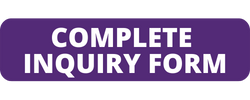 STEP 2 - Complete Intake Forms
Once your inquiry has been received, we will be sent a link to our patient portal to complete our intake forms. We need detailed information about your medical and neurodevelopmental history to best understand and help you. This information is a crucial part of your evaluation process and will assist us with advising the best next steps for you. 
We look forward to receiving your information. A STAR representative will be in touch within 2 business days after your intake form is received.  
STEP 3 - Schedule an Intake Appointment
Once your form is received and reviewed, we typically schedule a no-cost Intake appointment. The Intake is a review of the client's developmental history and presenting problems. We also review tests that may have been done elsewhere. On occasion, after your form is received and reviewed, an assessment will be recommended without requiring an Intake appointment.  
STEP 4 - Assessment
The Assessment is a comprehensive (1 to 5 hour) evaluation consisting of standardized testing, observations in a clinical setting, patient-report measures, and, if indicated, an auditory battery. (An individual must be at least 5 years old to receive auditory testing.) The Assessment provides information for designing treatment. A written report explaining the results is provided during the Feedback Session, which follows the Assessment and provides a complete review of our findings. Parents are asked to attend the Feedback Session without their children so that results and a potential treatment plan can be discussed in detail. 
STEP 5 - Therapeutic Support
Therapeutic support needs vary for clients based on their age, stage of development, diagnosis, and client and/or parents' priorities for change. Typically, we start with a program of 20 to 30 sessions in intense bursts (3 times a week for local clients; 5 times a week for out-of-town clients). All programs involve client and/or parent collaboration/education sessions. Some clients return for later "boosters" when new developmental challenges take place.