President: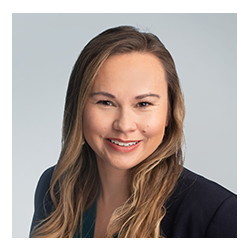 C. Ki`i Kimhan Powell, Ph.D.  
Office of Economic Security Director, Colorado Department of Human Services
(she/her/hers)

Powell is the Director of the Office of Economic Security at the Colorado Department of Human Services, a role she's served in since 2017 and in which capacity she provides leadership to the State's programs in child support services, Colorado Works (TANF); food and nutrition services, and refugee services.

She joined CDHS in April 2010 as the research and evaluation manager in the Division of Child Welfare and also served as the Department's Performance Management Director. In that role, she built and managed C-Stat, a performance management approach that allows CDHS to better focus on and improve performance outcomes that enhance people's lives by reviewing roughly 100 measures each month.

Powell is a licensed psychologist with a Ph.D. in psychology from the University of Hawaii at Manoa. Prior to joining CDHS, she held research and evaluation roles with the Colorado Division of Mental Health Data and Evaluation and the Hawaii Department of Health's Child and Adolescent Mental Health Division.

She is the mother of three wonderful boys and a fiesty cat.

Powell is a part of a large family and has several family members with developmental differences, including autism. She is committed to STAR being an internationally renowned leader in treatment, research, and education on the importance of sensory informed care for health and wellness.
---
Secretary: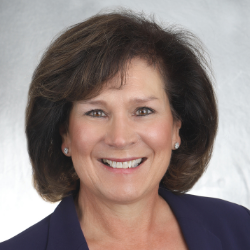 Leigh Kahn
President, Kahn Research, Inc.
Leigh is President of Kahn Research Inc, a marketing research firm specializing in consumer and shopper research. She received a Master of Arts degree from the University of Michigan, Ann Arbor, Michigan, and completed her undergraduate degree from Indiana University, Bloomington, Indiana. Prior to forming Kahn Research, she held positions with several top national marketing research firms, was Research Director for National Demographics and Lifestyles (a subsidiary of RL Polk, now Equifax), and was Consumer Insights Manager for Coors Brewing.
Leigh's past board and volunteer experience includes president of the Colorado American Marketing Association, as well as serving on the Chicago American Marketing Association Board of Directors. She and her husband established a golf tournament fundraiser for Denver Academy, and Leigh served as Chair of the event for 5 years. She has also served on the Castle Pines Village Homes Association Board of Directors, and chaired several committees for the Association. Leigh has 3 children, and lives with her husband in Castle Rock, CO.
---
Treasurer: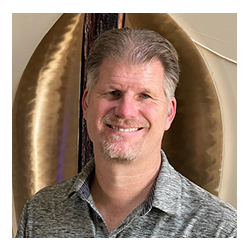 Ron Blair
CFO, Renco Properties, Inc.
Ron Blair attended Santa Clara University, where he received his bachelor of science in management. After graduation, Ron worked for a market research firm for several years before returning to Santa Clara for his law degree and his master of business administration with concentrations in finance and international business. He was inducted into Phi Beta Kappa as a graduate student for his outstanding scholarship. After working in education a few years, Ron joined a fellow college alumnus as a partner in a venture capital firm in the Silicon Valley
For the last five years, Ron has been a partner and chief financial officer for Renco Properties Inc., a commercial real estate firm that owns property in Colorado and California. He is the managing member for Blair Family Investments, LLC, and serves as an officer for a non-profit foundation that focuses on education and children's causes. Ron is married and the father of two daughters. He lives in Parker, Colorado. Ron joined the STAR Institute Board of Directors after learning about how many children are affected by this disorder and about the progress STAR Institute is making in increasing knowledge through research and raising awareness of Sensory Processing Disorder.
---
Members: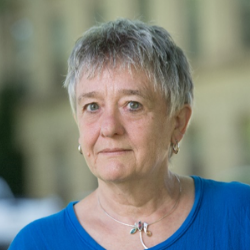 Anita Bundy
Professor Department Head, Department of Occupational Therapy, Colorado State University
Anita Bundy has more than 40 years of experience as an occupational therapy practitioner, researcher, and educator. She returned to Colorado in early 2016 after spending 13 years in Sydney, Australia. She is probably best known for Sensory Integration: Theory and Practice, the textbook she co-edited with Dr. Shelly Lane and for her work in assessing and promoting play. She has taught sensory integration and play content to therapists and others working with children on 5 continents and has more than 200 publications.
Anita lives in Estes Park Colorado with her partner and two cats. She enjoys hiking, biking, and cooking.  She is trying to relearn backcountry skiing after having lived in Australia for such a long time. In joining the STAR board, she will offer her expertise in research, theory and grant writing. She also hopes to strengthen collaborations between Colorado State University's Occupational Therapy Department and STAR.
---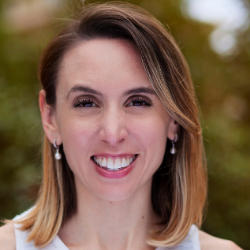 Holly Healy, DNP
Doctor of Nursing Practice, Family Nurse Practitioner & Lactation Consultant
Holly Healy is a Board-Certified Family Nurse Practitioner and Lactation Consultant who has worked in Pediatrics for over 15 years. She is also an adjunct Nursing Professor for ECPI University's Registered Nursing Program. She completed her Undergraduate Degree in Nursing at James Madison University in 2002 where she received the department's award for Clinical Excellence.  She received her Master of Science in Nursing from Georgetown University in 2005 and Doctor of Nursing from GU in 2022.
She is a certified Yoga instructor in Adult, Pre-natal, and Children where she integrates sensory modalities into her classes. Her volunteer engagements include RISE Against Hunger, CORRAL Riding Academy, The Invisible Girl Project, and the DC Coalition Against Domestic Violence.
She lives in Raleigh, North Carolina with her husband, three children and black Lab. She developed a strong connection with the STAR Institute after her oldest daughter was diagnosed with Sensory Processing Disorder in 2016. Since then, she has educated herself personally and professionally in SPD and is dedicated to supporting the STAR institute through all its endeavors
---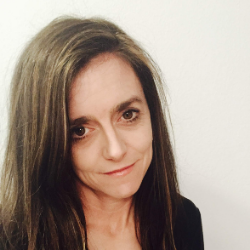 Lisa Marnell, OTD, MBA
Teaching professional, Department of Occupational Therapy Online Program, Boston University
Marnell earned her doctorate in occupational therapy from Boston University, and in January of 2021, she joined their teaching faculty. She has a master of business administration (MBA) from McGill University and a master of science in occupational therapy from Tufts University. In addition, she completed an undergraduate degree in biology at Concordia University in Montreal.
Lisa has twenty years of clinical experience as an occupational therapist, primarily in pediatrics within school-based, clinic, private practice, and community settings. She has served autistic children and teens in areas of sensory processing, motor planning, and executive function training. Having been clinically diagnosed on the autism spectrum herself, Marnell advocates for cultivating joy, engagement, and agency in the lives of autistic individuals. In 2018 Lisa incorporated her online business, Kids Master Skills L.L.C., with a mission to educate and empower families of neuro-divergent children and to create evidence-based developmental and educational resources. Marnell's business also provides a financial contributions to special needs sports.
Lisa's passions include the sports of ice hockey and tennis, as well as hiking along California mountain trails with her rescue husky.
---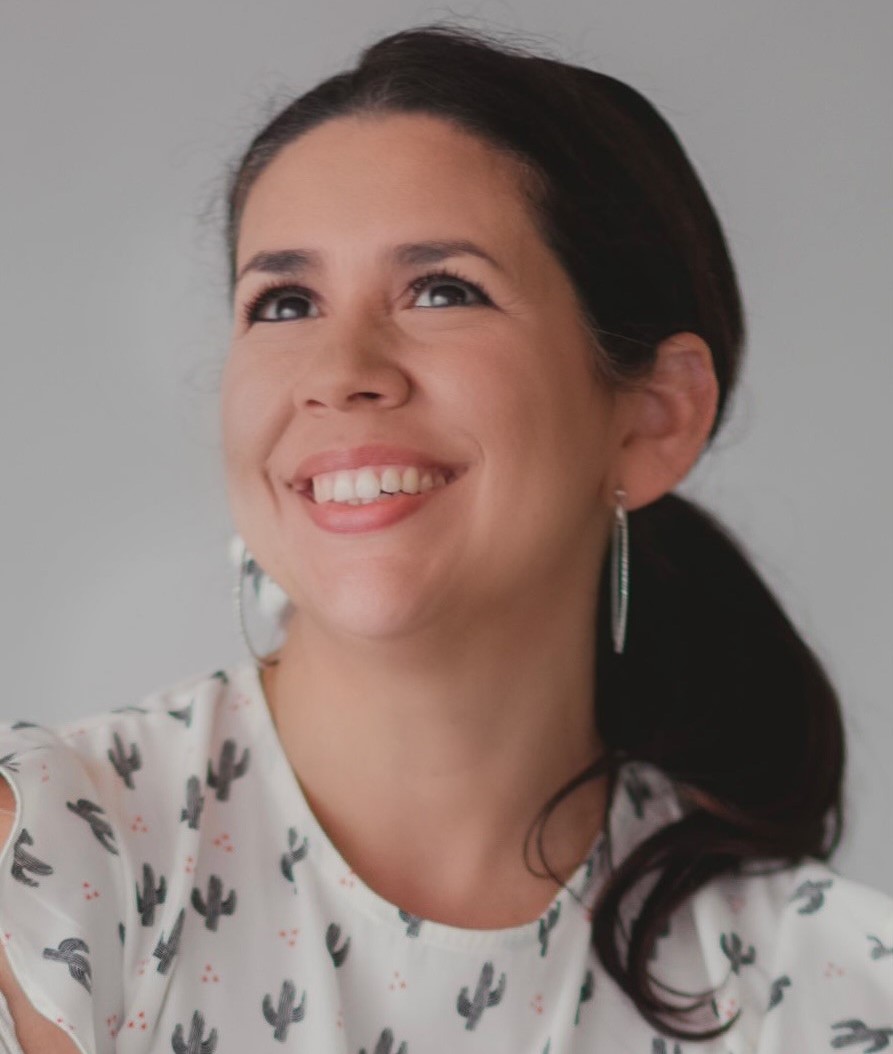 Patty Vela
Chief Development & Outreach Officer, Autism Community Network
Patty Vela is the Chief Development and Outreach Officer at Autism Community Network (ACN) in San Antonio, TX.  She received a bachelor's degree in Psychology from Southwestern University and a master's degree in School Psychology from Trinity University.  After 14 years of practicing as a Licensed Specialist in School Psychology for a local school district, Patty entered her second career in nonprofit development and fundraising. She joined the ACN team in March 2017. She is the Chair of the Community Engagement Committee for Autism Lifeline Links which is a local collective impact group of 14 partner agencies in San Antonio and Bexar County. 
Ms. Vela is a daughter, mother, friend, bibliophile, frustrated artist, lover of music and enjoys watching Gilmore Girls on repeat!  She has also developed a passion for gentle or conscious parenting as she has spent more time at ACN and can often be found down internet rabbit holes of leaders in this field.  What has become abundantly apparent to her is the sensory system is often overlooked yet holds a wealth of information which is key to understanding a child's unique profile. 
Her connection to STAR Institute is through the amazing occupational therapists she is privileged to work with every day. She hopes she can lend her skill set to the board, staff, and families of STAR Institute to help it continue to be the highly esteemed and world-renowned center for sensory processing disorder.  
---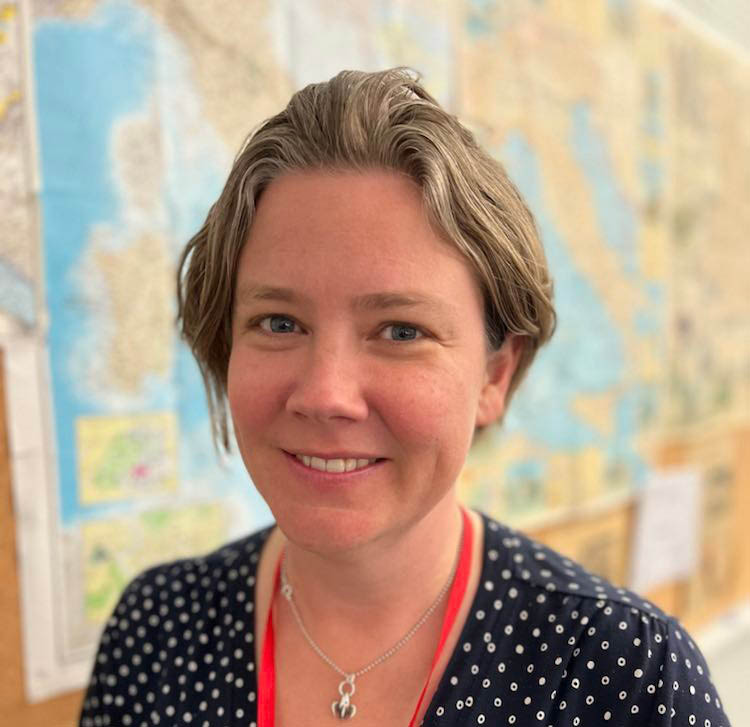 Erin Tee (she/her)
Producer, Endless Films Inc. 
Erin Tee is owner and producer at Endless Films, a boutique video production company in Toronto, Ontario that specializes in telling real stories for a variety of clients including the Government of Canada and the Ontario Ministry of Education.  Her work ranges from documentary production, promotional and corporate video to public service announcements and animation.  Erin is also a seasoned video editor who has edited a multitude of projects in both English and French.
Erin has a bachelor's degree in Fine Arts with a specialization in Film from Toronto Metropolitan University. Her relationship with STAR really began when she attended the 2020 Virtual Summit when trying to find ideas on how to best support her own 2e child. This initial summit was the catalyst that has led her to pursue her Master's at Bridges Graduate School of Cognitive Diversity in Education in 2021.