President:
Leigh Kahn
President, Kahn Research, Inc.
Leigh is President of Kahn Research Inc, a marketing research firm specializing in consumer and shopper research. She received a Master of Arts degree from the University of Michigan, Ann Arbor, Michigan, and completed her undergraduate degree from Indiana University, Bloomington, Indiana. Prior to forming Kahn Research, she held positions with several top national marketing research firms, was Research Director for National Demographics and Lifestyles (a subsidiary of RL Polk, now Equifax), and was Consumer Insights Manager for Coors Brewing.
Leigh's past board and volunteer experience includes president of the Colorado American Marketing Association, as well as serving on the Chicago American Marketing Association Board of Directors. She and her husband established a golf tournament fundraiser for Denver Academy, and Leigh served as Chair of the event for 5 years. She has also served on the Castle Pines Village Homes Association Board of Directors, and chaired several committees for the Association. Leigh has 3 children, and lives with her husband in Castle Rock, CO.
---
Secretary:
C. Ki`i Kimhan Powell, Ph.D.  
Office of Economic Security Director, Colorado Department of Human Services
(she/her/hers)

Powell is the Director of the Office of Economic Security at the Colorado Department of Human Services, a role she's served in since 2017 and in which capacity she provides leadership to the State's programs in child support services, Colorado Works (TANF); food and nutrition services, and refugee services.

She joined CDHS in April 2010 as the research and evaluation manager in the Division of Child Welfare and also served as the Department's Performance Management Director. In that role, she built and managed C-Stat, a performance management approach that allows CDHS to better focus on and improve performance outcomes that enhance people's lives by reviewing roughly 100 measures each month.

Powell is a licensed psychologist with a Ph.D. in psychology from the University of Hawaii at Manoa. Prior to joining CDHS, she held research and evaluation roles with the Colorado Division of Mental Health Data and Evaluation and the Hawaii Department of Health's Child and Adolescent Mental Health Division.

She is the mother of three wonderful boys and a fiesty cat.

Powell is a part of a large family and has several family members with developmental differences, including autism. She is committed to STAR being an internationally renowned leader in treatment, research, and education on the importance of sensory informed care for health and wellness.
---
Treasurer:
Ron Blair
CFO, Renco Properties, Inc.
Ron Blair attended Santa Clara University, where he received his bachelor of science in management. After graduation, Ron worked for a market research firm for several years before returning to Santa Clara for his law degree and his master of business administration with concentrations in finance and international business. He was inducted into Phi Beta Kappa as a graduate student for his outstanding scholarship. After working in education a few years, Ron joined a fellow college alumnus as a partner in a venture capital firm in the Silicon Valley
For the last five years, Ron has been a partner and chief financial officer for Renco Properties Inc., a commercial real estate firm that owns property in Colorado and California. He is the managing member for Blair Family Investments, LLC, and serves as an officer for a non-profit foundation that focuses on education and children's causes. Ron is married and the father of two daughters. He lives in Parker, Colorado. Ron joined the STAR Institute Board of Directors after learning about how many children are affected by this disorder and about the progress STAR Institute is making in increasing knowledge through research and raising awareness of Sensory Processing Disorder.
---
Members: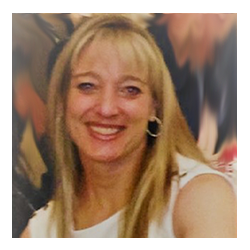 Tami Reeder
Contract Controller & Project Consultant

With over twenty years of accounting, audit, and management experience, Tami Reeder currently provides services to clients in the South Denver area as temporary controller and project consultant. Tami earned her BS in Accounting from Virginia Polytechnic State Institute & University (currently known as VA Tech) where she was active in the Pamplin Leadership Mentor program and worked as a copy editor for the Collegiate Times. After moving to Colorado, she obtained her MBA at the University of Colorado, Denver, with a specialization in Corporate Financial Management & Strategic Planning.
Tami has a variety of interest and enjoys participating in many different organizations as a way of giving back. In addition to her current role as a member of the STAR Board of Directors and the finance committee, she is on the Advisory Committee for the Emily Griffith Technical College and a volunteer for the Promise Ranch Therapeutic Riding program. She also previously served as treasurer for her HOA board and has volunteered with organizations including JA for a Day – Junior Achievement, Project C.U.R.E, Fury Scurry, Food Bank of the Rockies, Metro Caring, Build a Home, and Habitat for Humanity.  
Tami is a Colorado native but spent most of her childhood abroad with her family while her father served in the United States Army. She and her family returned to Colorado within a year of each other to enjoy all the Colorado has to offer including the community and wide array of activities. Tami resides in Colorado with her husband, soon to be an Air Force retiree, and their 3 amazing dogs.
---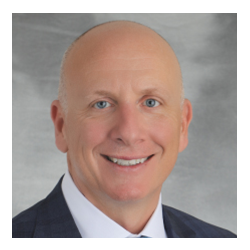 Kris Tower, CFP®, CPFA®, AIF®
Senior Managing Director
With over twenty years in the financial services industry, Kris Tower is one of Colorado's leading experts in financial planning for individuals, families, and small business owners. As Senior Managing Director with American Portfolios Denver, Kris guides clients through investment strategy, future financial planning, and execution of financial goals as they navigate investment opportunities. He also provides direction on investment management, retirement savings, and converting retirement savings into a reliable income stream at the time of retirement.
Kris is the Senior Managing Director of American Portfolios Financial Services, a Certified Financial Planner® (CFP), Accredited Investment Fiduciary® (AIF), and a Certified Plan Fiduciary Advisor® (CPFA). He serves on the Legislative and Regulatory Issues Committee (LRIC) of the Financial Planning Association, a 23,000-member organization that is the principal professional organization for Certified Financial Planners. Kris is the 2019 President of the Colorado Financial Planning Association. He also serves on the Financial Industry Advisory Committee to the Colorado Securities Commissioner and is a former member of the Producer Advisory Council to the Colorado Insurance Commissioner.
In 2019, Kris was named as a Five Star Wealth Manager for the eighth consecutive year.
Kris is a Montana native, a University of Wyoming graduate, and has lived in the Denver community for over twenty years. He also serves on the leadership board of the STAR Institute, which provides assistance in improving the quality of life for children, adolescents, and adults with Sensory Processing Disorder (SPD) and their families.