Interested in Being a STAR Presenter?
Learn More
---
If you have any questions about upcoming or past webinars contact us at education@sensoryhealth.org
---
Paid Professional Subscribers receive a 20% discount on all monthly webinars
In addition, Subscribers receive:
UNLIMITED access to over 100 courses on STAR's Online Learning platform
Some course exclusions apply. AOTA CEUs are not included for Parent/Individual Subscribers.


The Different Perspectives of Sensory in Daily Life
October 11, 2023 | 10:00 AM MT
with Dr. Carrie Schmitt
REGISTER NOW 
 
STAR is excited to present a conversation led by Dr. Carrie Schmitt and Gina Crites, where they will engage in a dialogue with three individuals who intimately grasp the impact of sensory health on their daily lives and how they actively contribute to their own and their community's sensory wellness.
In this enriching discussion, we will delve into the personal sensory journeys of our panelists. They will illuminate how sensory differences touch their everyday experiences and share how they have discovered strategies to enhance their sensory well-being.
Our focus is on real-life stories, not intricate terminology or scientific jargon. This event offers a unique opportunity for all of us to gain a deeper understanding of how sensory experiences profoundly influence our lives. We invite you to join us for an authentic conversation that promises to be both informative and enlightening.
VOICES YOU'LL HEAR FROM: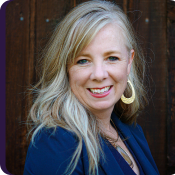 Carrie Schmitt, OTD, OTR/L (she/her) has worked in a variety of pediatric settings in Georgia, New York, South Carolina, and Colorado. Carrie holds curiosity as a high value and is continually seeking to further her knowledge. She is currently in private practice and serves on the STAR Institute Faculty. Carrie hosts the Making Sense (STAR Institute) podcast.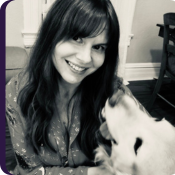 Gina Crites (she/her) is sensory-informed, neurodiversity-affirming, LGBTQ+ allied, culturally sensitive and attachment focused therapist who strongly believes in the transformational process of making sense of our experiences in the context of relationships where we feel deeply seen, heard, and understood. She is a psychotherapist (MFTC) and a licensed occupational therapist (OTR/L) who provides mental health services to families, couples and individual children, teens and adults at Between Psychotherapy in Lafayette, Colorado.
More Information and to connect with me:
https://betweenpsychotherapy.com/
https://betweenpsychotherapy.com/connect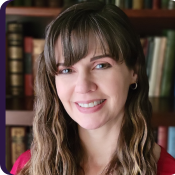 Jolene Gutiérrez (she/her) has been a teacher librarian at Denver Academy, a school for neurodivergent learners, since 1995. Jolene spends her days sharing children's books and her nights writing them. Her website is here: www.jolenegutierrez.com and her books are available for purchase here: https://bookshop.org/shop/writerjolene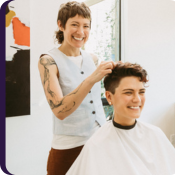 Ruth Woods (they/she), a hairstylist offering neuro-affirming haircare. A current project is designing an educational resource for hair stylists on what it means to be neuro-affirming, how to develop this approach and support neurodivergent clients.  www.hairdesignbyruth.com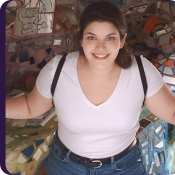 Eliana Wydra (she/her) is the founder of Sense It LLC. She has created a sensory multi-tool as a resource for young adults with sensory processing differences and is hoping to expand her business to offer more education and awareness. You can follow Sense It's start-up journey on Instagram @senseitlife or using this link: https://www.instagram.com/senseitlife/ and get your very own Sense It here: https://www.etsy.com/listing/1420073726/sense-it. Inquiries can be sent to  senseitofficial@gmail.com
---
FREE WEBINARS WITH DR. VIRGINIA SPIELMANN
Why Sensory Health IS Health | WATCH NOW>>>

Destigmatizing Sensory Integration Differences | WATCH NOW>>>
Expanding the Horizon - Transitioning the Lens from SPD to Sensory Health | WATCH NOW >>>

Sensory Health Made Simple: The Keys to Living a Sensory-Informed Life | WATCH NOW >>>

Sensory Integration Therapy, What to Look for and What to Expect | WATCH NOW >>>

Neurodiversity Affirming Sensory Integration | WATCH NOW >>>

Sensory Integration Therapy Done Right | WATCH NOW >>>