Welcome to the 2021 STAR Sensory Symposium
Agenda \ Speakers \ Presentation Details \ Sponsors

Professional Workshop
November 20, 2021
---
Purchase the Recordings through STAR's Online Learning Platform
$219 for OTs/SLPs/Other Providers
Includes Certificate of Completion
and AOTA CEUs*

 
$129 for Parents/Individuals
Does NOT include Certificate of Completion
and AOTA CEUs

We are excited to invite you to our upcoming ONLINE, interactive Sensory Symposium, this November. This event is dedicated to understanding the connections between neuroception, safety, and sensory health through research and evidence-based practice. The term "Neuroception" describes how neural circuits distinguish whether situations or people are safe, dangerous, or life-threatening. This analysis has a tremendous impact on how we perceive and interact with the world around us. As clinicians, we understand that trauma changes the brain and the way we process sensory information and the neural level. This often makes us more sensitive or over-responsive, making it impossible for an individual to feel safe. Feeling safe within one's environment and self is necessary for the development of physiological and emotional regulation, sustaining relationships, and much more throughout the lifespan of an individual. 
Throughout this 2.5-day virtual event, we will be examining the role of trauma in sensory processing, the expansion and application Polyvagal Theory in correlation to sensory processing, and make a deep exploration of the sensory systems and other various systemic influences. We will discuss the impacts on our brain and behavior and, consequentially, on our sensory health. We will address the application theories and strategies in the clinical setting across the lifespan, positively impacting our clients with sensory processing issues, especially sensory modulation issues and mental health concerns. Therapeutic use of self and task analysis can be used to enhance treatment, present ways to modify environments, meet clients' needs, allow for neural organization, and support developmental growth. 
Opportunities to learn from and have discussions with experts are vital now more than ever, as changes in Neurodiversity research, language, treatment, and education are rapid and plentiful. Join us and leading experts Dr. Stephen Porges, Dr. Teresa May-Benson, Sarah Sawyer and others as we explore evidence-based information to assist professionals and families in developing a better understanding of Neuroception and Sensory Processing.
FEATURING KEYNOTE SPEAKER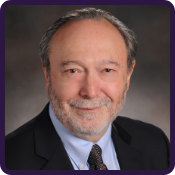 Stephen Porges, PhD
Author of the Polyvagal Theory
Distinguished University Scientist at the Kinsey Institute, Indiana University,
and Professor of Psychiatry at the University of North Carolina.
Virginia Spielmann
PhD, OTR/L
Executive Director
STAR Institute
HOST

Teresa May-Benson
ScD, OTR/L, FAOTA
Owner/President
TMb Education and OTR, Inc.
 

Sarah Sawyer
MA, OTR/L
President of the Board
Spiral Foundation
 

Tracy Stackhouse
MA, OTR
Executive Director
Developmental FX (DFX)
 

Dana Johnson
PhD, MS, OTR/L
Owner
Interplay Therapy Center

 

Patricia Oetter
MA, OTR/L, FAOTA
OT/Lecturer/Consultant/Clinician
Enriched Pediatric Practice
Instructors Consortium
 

Antoine L. Bailliard
PhD, OTR/L
Associate Professor ~ Duke University
Adjunct Professor ~ University of North Carolina

Heather Kuhaneck
PhD, OTR/L, FAOTA
Associate Professor ~ Sacred Heart University

 
---
Agenda (Mountain Time)
Thursday, November 11, 2021
| | |
| --- | --- |
| 3:00 PM-3:10 PM      | Welcome                |
| 3:10 PM-3:55 PM      | Conversation with Heather Kuhaneck, PhD, OTR/L, FAOTA |
| 4:00 PM-5:00 PM      | Networking Groups |
| 5:00 PM-6:00 PM      | Reception |
Friday, November 12, 2021
8:30 AM-8:40 AM   

Welcome and Announcements

8:40 AM-10:10 AM     

The Polyvagal Theory: Implications for Understanding and Supporting Children with Disordered Sensory Processing
Stephen Porges, PhD

10:10 AM-10:40 AM     
Live Q & A with Dr. Stephen Porges
10:40 AM-11:00 AM     
Insights with Our Sponsor - Unyte/iLs
Polyvagal Theory in Practice: Answers, Live Applications and Tools for the OT Practice
Kelly Beins, OT, Unyte-iLs
 
11:00 AM-11:30 AM     
Lunch
11:30 AM-12:30 PM     

SAFE PLACE: A Multi-disciplinary Sensory Integration-based Trauma-informed Intervention for Children
Teresa May-Benson ScD, OTR/L, FAOTA and Sarah Sawyer, MA, OTR/L

12:30 PM-12:50 PM     
Live Q & A with Dr. Teresa May-Benson and Sarah Sawyer
12:50 PM-1:05 PM     
Break
1:05 PM-1:50 PM     
Break Sessions
1:50 PM-2:50 PM     
Expert Panel (Dr. Virginia Spielmann, Dr. Teresa May-Benson, Sarah Sawyer, & Dr. Antoine Bailliard)
2:50 PM-3:00 PM     
Symposium Closing
3:15 PM - 4:15 PM

Special Session with Unyte/iLs
Safe and Sound Protocol Clinical & Case Conversations with Cindy Dawkins & Kelly Beins
Join Kelly and Cindy as they go through examples in their own practices of how they've used SSP and Focus System. Additional time will be spent on discussion and Q&A.
Saturday, November 13, 2021
8:30 AM-8:40 AM     
Welcome and Announcements                            
8:40 AM-9:40 AM     

Mind Over Motor: Understanding Sensory Motor Differences in the Autistic Population
Dana Johnson, PhD, MS, OTR/L

9:40 AM-10:00 AM     
Live Q & A with Dr. Dana Johnson
10:00 AM-10:15 AM     
Break
10:15 AM-11:15 AM     

Connection: Integrating Environment, Task, and Interaction Style
Patricia Oetter, MA, OTR/L, FAOTA

11:15 AM-11:35 AM     
Live Q & A with Patricia Oetter
11:35 AM-12:05 PM     
Lunch
12:05 PM-12:50 PM     
Breakout Sessions
12:50 PM-1:10 PM     
Messages from our Sponsors
1:10 PM-2:10 PM     

Relationally-Grounded, Sensory-Informed Foundations of Safety
Tracy Stackhouse, MA, OTR/L

2:10 PM-2:30 PM     
Live Q & A with Tracy Stackhouse
2:30 PM-3:30 PM     
Expert Panel
3:30 PM-3:40 PM     
Closing
---
Thank You to Our 2021 Symposium Sponsors
---
Credentialing and Continuing Education

---
Do you have a disability that would require special accommodations?
Please contact us at education@sensoryhealth.org and describe how we can help accommodate your needs.
---
Attendance Policy
Participants may join the conference at any time during the live broadcast and/or opt to view the recordings. A brief CEU quiz must be completed and passed with at least 80% accuracy for each section (for which AOTA CEUs can be offered) to receive a CEU Certificate. All participants may otherwise receive a Certificate of Attendance.
Video recordings are available to all participants for 45 days after the event.
---
Cancellation Policy
All registrations must be finalized or cancelled for a full refund by October 29, 2021. Registrations cancelled after October 29, 2021 will be deferred to a future course sponsored by STAR Institute.

In the event this program must be cancelled due to illness, fire, strikes, war, acts of God, terrorism or other causes that would prevent the event from taking place, STAR Institute will attempt to reschedule the event. If the event is unable to be rescheduled, STAR Institute will refund all tuition fees paid.