2021 Sensory Symposium Professional Workshop
November 20, 2021 | 9:00 AM-3:00 PM MT
Including and Collaborating with Parents as Part of the Therapeutic Process
Virginia Spielmann, PhD, OTR, Amanda Binns, PhD, SLP-CCC, Reg. CASLPO and Kathleen Platzman, PhD

Led by Dr. Virginia Spielmann, Dr. Amanda Binns, and Licensed Clinical Psychologist, Dr. Kathy Platzman, this workshop will address the compelling evidence for the inclusion of parents in the therapeutic process. Co-regulatory and self-regulatory processes for the parent, child, and therapist will be discussed. Family centered strategies and simple take-away tools and tips for parent collaboration will be workshopped and explored.
---
Learning Objectives
Discuss the benefits of including parents as central to the therapy process
Identify signs of regulation and dysregulation across populations and the lifespan
Identify at least 5 priorities for cultivating effective relationship-based parent coaching
Describe at least 3 relevant parent coaching strategies that can be implemented immediately
---
Agenda

9:00 AM-9:15 AM                Introduction and Overview
9:15 AM-10:15 AM              Including Parents in the Therapeutic Process: The Peril and the Promise
10:15 AM-11:15 AM            Regulation: I Do Not Think That Word Means What You Think It Means
11:15 AM-11:30 AM            Break
11:30 AM-12:00 PM            Regulation: Ages, Stages and Realistic Expectations
12:00 PM-1:00 PM              Where to Start with Parent Collaboration 
1:00 PM-1:15 PM                Break
1:15 PM-2:45 PM                Let's Get Practical: Tools, Tips and Take-Aways - Will include goal writing and outcome measures
2:45 PM-3:00 PM                Q & A
---
Who Should Attend:
This workshop is for every allied health professional who has ever wanted to better include parents as part of the team and therapeutic process. It is especially designed for health professionals working with neurodivergent clients (Autism, ADHD, differences in sensory integration and processing, generalized anxiety, neurodevelopmental differences, etc.).
---
Virginia Spielmann, PhD, OTR/L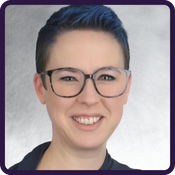 Executive Director (she/her)
STAR Institute
Virginia is a well-travelled speaker, coach and educator on topics including sensory integration, DIR/Floortime, child development and infant mental health. She has conducted trainings in Kenya, Australia, the Philippines, Vietnam, Hong Kong, and the USA and leads workshops at international conferences.  
Virginia is a founder and former Clinical Director of SPOT (Speech, Physical, and Occupational Therapy) Interdisciplinary Children's Therapy Center in Hong Kong, where she led a large and widely respected inter-disciplinary team.
Virginia obtained her BSc in Occupational Therapy in Oxford England (2002) and her Masters in Occupational Therapy from Mount Mary University, Milwaukee (2018). Virginia obtained her PhD in Infant and Early Childhood Development (with an emphasis on mental health) from Fielding Graduate University in 2021.
Virginia is a DIR/Floortime Training Leader and Expert and clinical consultant for the Interdisciplinary Council for Development and Learning (ICDL). Her extensive pediatric experience includes supporting autistic children and their families, as well as children with Sensory Processing Disorder, infant mental health issues, from adopted families and those who have experienced developmental trauma.  
Kathleen A. Platzman, PhD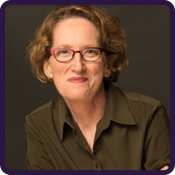 Licensed Psychologist in Private Practice
Clinical Director of ICDL
 
Kathy is a Licensed Psychologist in Atlanta, Georgia.  Her private practice, Floortime Atlanta, is multi-disciplinary and focuses on both assessment and treatment of individuals with a wide range of developmental disabilities and challenges and their families.  She uses the DIR/Floortime model which is trans-disciplinary, relationship-based model to address difficulties and promote development in children with social and emotional, and/or information processing challenges.  Her work often focuses on trauma and attachment.  She has been trained in compatible approaches such as EMDR and Brainspotting.  She specializes in working with individuals who are on the autistic spectrum disorders and their families. She is an adjunct faculty member of Fielding University Infant and Early Childhood Development and Clinical Director of the Interdisciplinary Council on Developmental and Learning Disorders.
 
Dr. Platzman received her doctorate in 1983 from the University of Chicago, Committee on Human Development. In 1992 she completed a respecialization in Child and Family.
Amanda Binns, PhD, SLP-CCC, Reg. CASLPO
Speech-Language Pathologist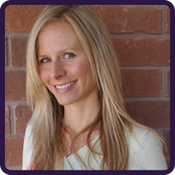 Dr. Binns is a Speech-Language Pathologist who uses her clinical experiences to inform her research and to influence and support best practice in the field of Speech-Language Pathology. Dr. Binns' program of research examines social communication programs and their effectiveness and incorporates both practice-based research and implementation science. This research program is the result of 15 years of experience working clinically as a speech-language pathologist providing supports for neurodiverse children and their families. Her work is designed to co-create knowledge with end-users and aims to: improve Speech and Language services by optimizing them to fit child, family and system needs, and increase system wide adoption of evidence-based services. She has presented to and worked with professionals, parents, and policy makers, locally, across North America, and internationally.
---
Continuing Education
---
Do you have a disability that would require special accommodations?
Please contact us at education@sensoryhealth.org and describe how we can help accommodate your needs.
---
Attendance Policy
Participants may join the workshop at any time during the live broadcast and/or opt to view the recording. A brief CEU quiz must be completed and passed with at least 80% accuracy to receive a CEU Certificate. All participants may otherwise receive a Certificate of Attendance.
Video recordings are available to all participants for 45 days after the event.
---
Cancellation Policy
All registrations must be finalized or cancelled for a full refund by November 6, 2021. Registrations cancelled after November 6, 2021 will be deferred to a future course sponsored by STAR Institute.

In the event this program must be cancelled due to illness, fire, strikes, war, acts of God, terrorism or other causes that would prevent the event from taking place, STAR Institute will attempt to reschedule the event. If the event is unable to be rescheduled, STAR Institute will refund all tuition fees paid.