Exciting News: STAR Institute Now Accepts Medicaid!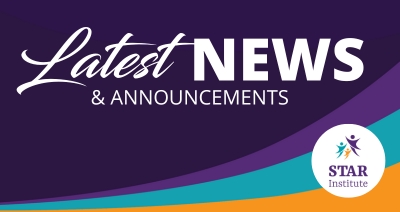 Dear Valued Community Members,

We are excited to share some important news regarding our services at STAR Institute. We are thrilled to announce that STAR Institute is now a Medicaid provider, expanding our reach and ability to assist families facing sensory processing challenges.
At STAR, we have always provided comprehensive and effective care to children and families dealing with differences in and with sensory processing including: SPD, autism, ADHD, anxiety, 2e, giftedness, and other neurodivergencies. Our team of experienced professionals offers a range of services, including:
With our commitment to evidence-based practices and individualized care, we are confident in our ability to make a positive impact on the lives of the children and families we serve. Becoming a Medicaid provider is a significant step forward in our mission to ensure that every individual has access to the quality care they deserve. By accepting Medicaid, we aim to reduce barriers to receiving the essential services that can make a real difference in the lives of those who need it most.
If you or someone you know could benefit from our services, we encourage you to explore STAR's specialized services. Our team is dedicated to providing compassionate, effective care, and we are now more accessible than ever thanks to our Medicaid acceptance.
To learn more about our services, how to access them through Medicaid, or to get in touch with our team, please contact us at treatment@sensoryhealth.org. We are here to support you and your family on your journey to a brighter future.
At STAR Institute, we believe in the potential of every individual and the strength of our community. Thank you for your continued trust and support. Together, we can make a difference in the lives of children and families facing sensory processing challenges.

Warm Regards,
Dr. Virginia Spielmann
Executive Director