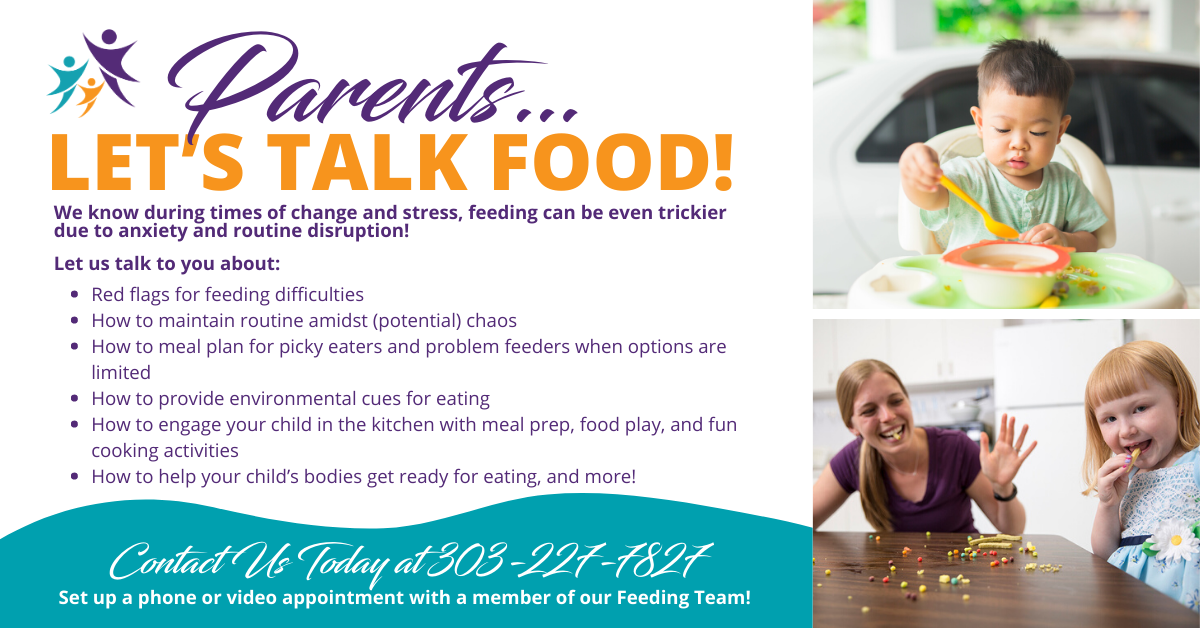 Contact us at 303-221-7827 or Lauren at lauren.esparza@spdstar.org to set up a phone or video appointment with one of the members of the Feeding Team at STAR! Sessions can be scheduled for either 30 or 60 minutes. We are currently offering reduced prices of $75 for 30 minute sessions and $150 for 60 minute sessions.
Some things to keep in mind:
These sessions are intended to be educational, and are not to take the place of feeding therapy. Due to that, these sessions are not billable by insurance or considered to be therapy.
If you have concerns that your child's health is at risk, please contact your local medical provider.