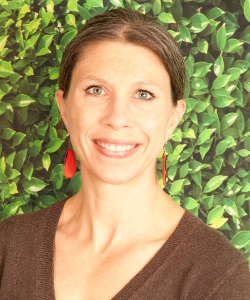 Feeding Program Coordinator
Rachel Balderrama, M.Ed., LPC
Rachel graduated with her Bachelor of Arts from the State University of West Georgia and received her Masters in Education in School Counseling from Georgia State University. Following three years of work as a high school counselor, Rachel served for two years in Burkina Faso as a Peace Corps volunteer, working in the sector of Girls' Education and Empowerment. Prior to coming to STAR Institute, Rachel worked in community mental health with families of children and teenagers who were in the foster care, adoptive, juvenile or truancy court systems. This multi-faceted work included assessment and therapy, as well as mentoring and training other staff. Rachel has completed the STAR Institute Intensive Mentorship Program Level 1, Research Mentorship, and the Temple Level 1 Certification course. She is trained in DIR/Floortime, and has also completed the certification process to become a certified therapist in the SOS Approach to Feeding framework.
Rachel has been mentored by Dr. Kay Toomey for 7 years as well as having received direct mentorship from Dr. Lucy Jane Miller for 5 years. She is committed to the provision of respectful, relationship based, person-affirming, feeding therapy and counseling services. The ultimate goal always being that the client is able to achieve autonomy, mastery and self-direction. Her work involves the whole family and prioritizes supporting parents to enable their children to become their favorite selves.
Rachel is the Feeding Program Coordinator and provides feeding therapy.