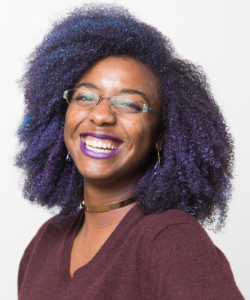 Diversity and Inclusion Advisor
Mariah Person joined STAR Institute in 2020 excited to partner alongside STAR Institute's commitment to social, occupational and disability justice.
Mariah is an aspiring dance movement therapist with a passion for helping people to heal and develop through movement, and advocating for the significance of stimming for health and wellness. Mariah creates accessibility conscious curriculum for their dance/creative movement students and collaborates to create "autistic space" events.

Mariah received their official autism diagnosis at the age of 25, in July 2019. Mariah's blog is at riahsweirdjourney.com.