6 Tips for Building Social Skills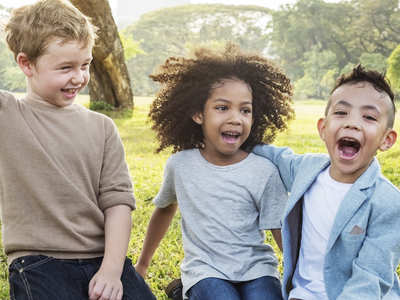 by Vin Ferrari
---
Making friends and fitting-in is frequently one of the biggest concerns parents of kids with Sensory Processing Disorder have, but social skills affect everyone. Luckily, as an occupational therapist I have learned that the absolute favorite part of my job is working with groups of children on social interaction skills. I'd say it's one of my specialties. Giving a child and family possibility in this area is very meaningful to me.
I approach each group of children as if I'm a detective looking for common interests and then building upon them within the group. Each group of children we work with have a different set of skills and interests to be discovered.
Our three to four-year-old Social Skills Group last spring absolutely loved to dance.  We found that playing a dancing song between each activity really helped the kids re-regulate and transition. 
Our four to six year old summer camp group LOVED chasing games.  Their favorite was pretending that the adults were monsters and the kids had to work together to get away from us which was something we never could of planned. It happened naturally and became the most successful activity of the two-week Social Skills Group. 
One of my favorite parts of working with these kids is when we have a "Share day". On Share Day, the kids are asked to bring an object or picture to share with the group (much like "show and tell").  This is a great way to practice asking peers questions, staying on topic, and showing non-verbal interest in others (ex: turn your body to who you're listening to).  It is always a surprise to see what the children chose to bring and share. 
One little boy brought a huge key chain filled with 50 keys that belonged to his grandfather.  He was so excited to talk about what all the keys unlocked and to pass it around for others to check out. 
In another group, a little boy made a collage especially for share day.  The collage was filled with different pictures of fans and vacuum cleaners.  Naturally, one might think this is a little odd and worry how his peers would respond. Surprisingly, his peers were fascinated by his knowledge of these small machines and several of them also had a similar interest. 
These are the moments during group sessions, when I feel very rewarded knowing that if the same little boy brought the same collage to his classroom at school- he may not have gotten such a positive response and may be looked at as "weird."  The connections that these kids make with each other here at STAR Institute within the social groups are truly meaningful and fulfilling to each of these young children.  I'm very lucky to be a part of helping it happen.       
6 Tips for Building Social Skills
Children learn how to play by playing with their parents first- so get on the floor and play!
The ability to see and understand non-verbal communication is essential. Narrate what you see from your child's body language, example: "Oh! You're jumping up and down and smiling really big! You must be having so much fun!" or "Your body wasn't talking to my body, so I didn't know if you were listening to me or not".
Use come to center activities to draw the kids into playing the same thing, examples: race cars and track, building a sand castle, doll house, lego's- it also helps to use a visual boundary so that kids are more aware of where they need to position themselves, example: lay out a blanket on the floor under the race cars or use a larger Lego base for all the kids to build off of.
Try planning low motor activities on a play date so the child can focus on the interaction not the motor challenge.
Bring your child's attention to other kids, example: "Oh look at that little boy, he has an idea to run up the slide. That looks so fun!".
Attend a Social Skills Group. The STAR Institute Social Skills Group builds social cognition and awareness, communication, conversation and problem-solving skills.
---
If you are looking for SPD treatment for yourself or your child fill out a child or adult intake form now to be treated at STAR Institute Treatment Center or search our Treatment Directory to find services in your area.
For the latest SPD research and strategies attend our 20th International 3S Symposium in Denver, Colorado October 6-7! Learn more.
---
Occupational Therapist at STAR Institute for SPD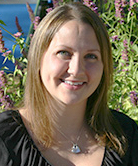 Vincentia graduated from West Virginia University in 2007, with a Bachelor's degree in Human Health & Performance, & a Master's Degree in Occupational Therapy. She has extensive training in Sensory Processing Disorder treatment including Level 1 Mentorship program with the Star Institute. Vincentia has also received continued education training in iLs, treating Central Auditory Processing Disorders, SOS feeding approach, NDT approach, licensed Level 2 Therapist in Hippotherapy, & Handwriting Without Tears. Before joining the STAR team, she worked in outpatient pediatric clinics and contracted through a local school system as well as working in early intervention services through her home state of WV. She presented trainings about Sensory treatment and strategies which included setting up and directing a sensory modality classroom to the school staff. She has used the treatment of hippotherapy and animal-assisted therapy in and outside of the clinic settings. Her dog, Harley, is part of their Pet Partner team.