STAR Institute Launches New Podcast Series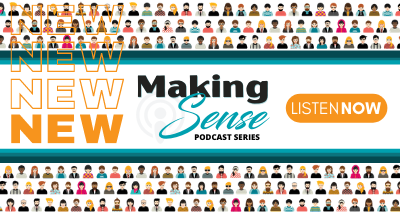 We are delighted to announce the launch of our new podcast series Making Sense with host, STAR Faculty member, Carrie Schmitt, OTR/L. Each episode offers an insightful discussion between Carrie and other STAR faculty aimed at exploring and translating the most current research into clinical action for occupational therapy practitioners. Driven by passion and dedication to sensory health and making an impact on the quality of life of others, these conversations are a must listen for professionals and OTs.
LISTEN NOW: https://starinstitute.podbean.com/
This podcast season is dedicated to the memory of Janet Wright. Janet was an enthusiastic occupational therapist who strived to further her education and was passionate about bringing that knowledge to her patients, parents, peers, and most especially OT students.