Dr. Lucy Jane Miller Announces Retirement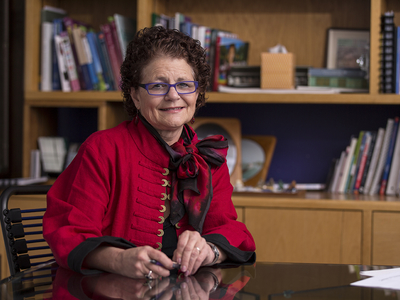 ---
Following a 45 year career in the field of research, education, and treatment of Sensory Processing Disorder (SPD), Dr. Lucy Jane Miller announces her retirement from her position as Founder and Executive Director at STAR Institute for Sensory Processing Disorder, effective October 1, 2019.
Dr. Miller's name is synonymous with sensory research, education, and treatment as she and her team have worked towards widespread recognition of SPD. Due to Dr. Miller's mobilization of the research community, SPD now appears in two diagnostic manuals: the ICDL's Diagnostic Manual for Infancy and Early Childhood and The Diagnostic Classification: Zero to Three. Her 14-year process of applying to have SPD included in the latest revision of the Diagnostic and Statistical Manual (DSM-V) 2013 resulted in sensory characteristics being included for children with autism. In addition, she has written and published 10 nationally standardized norm-referenced tests that screen for developmental disorders and provide diagnostic assessment of various domains of function.
Among her long list of career achievements Dr. Miller founded the first comprehensive SPD research program nationwide and authored two groundbreaking books, Sensational Kids: Hope and Help for Children with Sensory Processing Disorder and No Longer A SECRET: Unique Common Sense Strategies for Children with Sensory or Motor Challenges. 
Dr. Miller's legacy will be carried forward by STAR Institute's new Executive Director, Virginia Spielmann. Virginia is a founder and former Clinical Director of SPOT (Speech, Physical, and Occupational Therapy) Interdisciplinary Children's Therapy Center in Hong Kong, where she led a large and widely respected inter-disciplinary team. "As we move forward at STAR Institute, Dr. Miller's legacy will take us into 2020 and beyond with more potential for the field of sensory processing than ever before. Dr. Miller has handpicked an outstanding team I am delighted to now be part of," says Virginia Spielmann, Executive Director at STAR Institute. 
Also appointed by Dr. Miller are Andrea Stoker, Chief Operations Officer, Dr. Sarah Schoen, Director of Research, and Mim Ochsenbein, Director of Education who continue to bring the vision and mission of STAR Institute into the future. "The field of sensory processing has come a long way in the last forty years, but as STAR Institute moves into this new phase of leadership there is still far to go before everyone with sensory processing challenges is provided the support they need to thrive. I'm confident the team I have handpicked will carry on my legacy and continue to be innovators in the field of sensory processing through cutting-edge treatment, research, education and advocacy," says Dr. Miller. 
Donations can be made directly to the STAR Institute non-profit as a way to honor Dr. Miller's legacy and to ensure that her progress continues to live on through this important work. Click here to make an impact in Dr. Lucy Jane Miller's name.
Sensory processing refers to the way the nervous system receives messages from the senses and turns them into responses. For those with Sensory Processing Disorder, sensory information goes into the brain but does not get organized into appropriate responses. Those with SPD perceive and/or respond to sensory information differently than most other people. Unlike people who have impaired sight or hearing, those with Sensory Processing Disorder do detect the sensory information; however, the sensory information gets "mixed up" in their brain and therefore the responses are inappropriate in the context in which they find themselves.