Launched! Project 2.4 Billion #sensoryawareness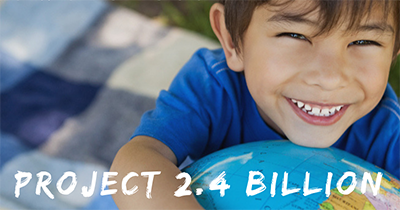 We need help educating more families around the globe about Sensory Processing Challenges and we can't reach everyone using only the English language.
We will be translating and dispersing information on sensory processing issues in SIX new languages: Arabic, Chinese, Portuguese, Hindi, Russian, and Spanish. 
This gives us the ability to reach people in their native languages and expands our ability to educate the population from 360 million native English speakers to 2.4 billionpeople in these 6 additional languages.
---
Please Support
Project 2.4 Billion
Help us make information about sensory processing
challenges available in 6 additional languages.