My SPD Diagnosis Helped Me Understand My Story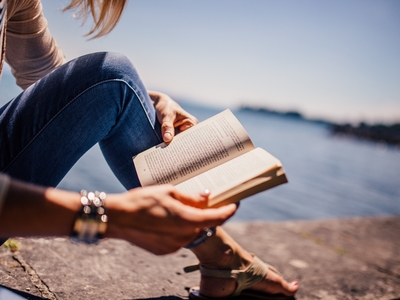 By Sarah Norris, Carrie Einck, Jennifer Allison
In September 2017, we came across an inspiring TED Talk by Jennifer Allison that made us instantaneous fans. Her ability to compose herself in a calm and organized manner while talking about sensory challenges, addiction, and joy struck us with awe. In her TED Talk, Jennifer shares her love for art and she is REALLY talented. About a week later, we had one of her prints hanging above the door of our shared office.
During that time, we reached out to Jennifer to see if she would like to collaborate. She agreed to go live on Facebook to talk with us about her story, her rambunctious childhood, and her sensory "superpowers." Since we've started to share Sensory Processing Disorder (SPD) stories, we've realized that one of the many things a correct diagnosis can offer is new understanding and the opportunity for the individual to change their own inner story of themselves. We will let Jennifer elaborate through her own experience…
What inspired you to share your SPD story with others?
I know first-hand how challenging it can be to have SPD and the misunderstanding it can create in relationships. Decades of my life were marked with chaos and confusion because I struggled with everyday things that most other people don't. However, I finally learned that I'm wired like this for a purpose...and there are PERKS to my perception! I share my story now to help others understand the struggle is real, but people who are wired differently can reach their full potential with the right support, and by being who they are meant to be.
How has learning about SPD changed the way you tell your story?
Most of my life I was told I was a difficult, strong-willed, ornery child. I often felt isolated, like I didn't belong in this world. I believed that there was something wrong with me. As an adult I continued to struggle with the same issues, no matter how hard I tried. So when I FINALLY received my SPD diagnosis (in my forties) it COMPLETELY changed my life. The diagnosis gave me context to understand why I perceived the world so differently. It validated the unique experiences I had been having for decades. It helped me focus on the benefits of having a brain like mine. But most of all, the diagnosis played a big part in helping me restore many strained relationships in my life. Now my story has a happy ending! 
What has happened in response to you sharing your story?
Sharing my story has connected me with thousands of other people who feel misunderstood or have similar struggles. I'm able to encourage them as well as receive support from them. I no longer feel like I'm alone in this world! Many people have thanked me through streams of tears for giving them better insight as to what their children or loved ones are going through too, which really motivates me. Sharing my story has given me hope and purpose, so all my struggles were not in vain.
What would be your advice to others who are thinking or planning on sharing their stories?
I would urge others be authentic. To always be yourself. Don't aim for "normal" and stop trying so hard to fit into to a mold you were never meant to fit into. Instead, focus on learning how to use your special gifts in positive ways. Surround yourself with others who can support you. Find healthy coping mechanisms. Be honest and transparent about any special accommodations you need. Then embrace your gifts and share them with the world! It's a win-win for everybody when we all do this.
We're so grateful for the work that Jennifer continues to do for the SPD community. We look forward to sharing even more stories that we're fans of in the future. Stay tuned!
---
If you are looking for SPD treatment for yourself or your child fill out a child or adult intake form now to be treated at STAR Institute Treatment Center or search our Treatment Directory to find services in your area.
---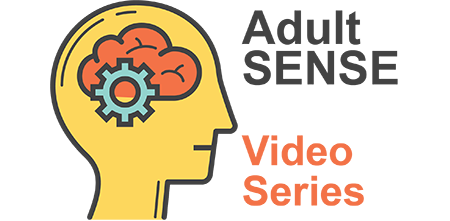 Get the series now! Learn about five essential topics for adults and teens with Sensory Processing Disorder (SPD). This series is for individuals with SPD, parents, caregivers, and professionals working with the SPD population.
Presented by adult SPD specialists, Carrie Einck, MS, OTR/L and Sarah Norris, MS, OTR/L who have spearheaded STAR Institue's renowned adult and adolescent treatment program.
---
Sarah is a licensed and registered occupational therapist with experience in    inpatient and outpatient pediatric hospital, school-based, early intervention, summer camp, and private practice settings. She graduated with a Master's degree in occupational therapy from the University of South Alabama and spent several years working in Tennessee and Georgia before coming to Colorado.
Sarah is committed to helping individuals with Sensory Processing Disorder and their families experience life to the fullest. Sarah is trained in DIR/Floortime, Integrated Listening Systems (iLs), Interactive Metronome, Handwriting Without Tears, Therapeutic Listening, Brain Gym, NeuroNet, ALERT program and SOS feeding interventions, among others. She has extensive knowledge and training in Sensory Processing Disorder treatment and evaluation through participation in the Level 1 Mentorship program with the STAR Institute. She loves to read and is always open to learning new ways to help the clients and families she works with. Sarah is married, has two young children, and she loves exploring all the adventures Colorado has to offer in her free time.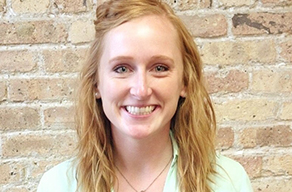 Carrie Einck OTR/L
Carrie graduated with her Master's Degree in Occupational Therapy from the University of Wisconsin- La Crosse. She has extensive knowledge and training in Sensory Processing Disorder treatment and evaluation through participation in the Level 1 Mentorship program with the STAR Center and through participation in the SIPT Certification program. Carrie has also received training in iLs, Therapeutic Listening, SOS feeding approach and Handwriting Without Tears.
Before joining the STAR team, she worked in both the outpatient pediatric clinic setting and school settings in Chicago and volunteered abroad as an OT in order to further her understanding of occupational therapy from a global perspective. In Chicago, she also founded a community-based social skills group for kids of all ages and abilities that promote social skill building and motor development through a fun and motivating class taught on mini trampolines.  
---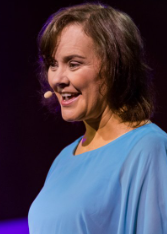 Jennifer Allison
At UPS, Jennifer Allison designs applications that allow customers to complete complex tasks that feel simple. Inspired by her personal experiences, she leads her UX team with a rare philosophy: designing solutions for disabled users will ultimately improve the experience for all customers. A user interface designer by day, by night, she is an artist. She is an avid painter, and has published several coloring books featuring her work. Jennifer graduated from the American College for the Applied Arts in Atlanta with a bachelor's in commercial art. She is known by friends and fans online as "Rambunctious Kid."
To hear more of my story about growing up with SPD, and how art helps me thrive, watch my TED Talk or visit my blog.