There Were Few Adults with SPD
By Sarah Norris, Carrie Einck, and Rachel Schneider
As STAR Institute therapists for the Adolescent and Adult Treatment Program, we've seen so many of our clients take their sensory processing challenges and use them as sensory "superpowers" and develop amazing abilities. These newly repurposed abilities have helped them succeed in work and parenting, become SPD advocates, and so on. Recently, we decided to share our own personal sensory stories. In that process, we learned just how difficult sharing personal life experiences can be and how helpful it is for the storyteller and the listener. We believe that there is power in community and that storytelling plays an important role in bringing people together.
This month, we've asked Rachel Schneider, author of Making Sense, to share her Sensory Processing Disorder (SPD) story with all of us. Like many present day adults with SPD, she was not diagnosed as a child and she found herself exploring an SPD diagnosis as an adult. We were immediate fans of her book upon its release and we were pleased to meet her at STAR Institute's 3S Symposium in 2016. Rachel agreed to get on stage under the bright lights in front of hundreds of professionals and share her story. She did it gracefully and unfiltered, which made us even bigger fans on the spot. She's an advocate in every way and always willing to share.
And this is what she shared with us…
What inspired you to share your SPD story with others? 
When I started my blog, Coming to My Senses, in 2010, it was a way for me to reflect on my own experiences during evaluation and the early days of OT and help me make sense of the new things I was learning about myself. At the time, I hadn't come across more than one other adult with SPD, and I felt alone in my challenges, as I had my entire life, and assumed no one would ever find my blog or want to hear my story. When people started emailing me, telling me that they found my blog and were going through the same things, I was shocked but also excited. I love connecting with and helping people (my graduate degree is in Mental Health Counseling), and here was a new opportunity for me to help people who I understood so deeply because I was one of them. During the early days of my delayed diagnosis at age 27, I felt especially frustrated that there were so few resources for adults. People used to say to me, "isn't SPD a childhood disorder?" and I would say - "well, I'm an adult with it, so whether or not it impacts children, it impacts me in adulthood too." That frustration, along with my love of people, fueled my passion for being a leading voice of the adult SPD community. I wanted to scream: PAY ATTENTION TO US! WE ARE WORTHY OF YOUR CONSIDERATION! And I continued to do that through my blog, articles, social media posts, and eventually, books.
How has learning about SPD changed the way you tell your story? 
It's not so much learning about SPD that changed how I share my story but accepting my diagnosis that changed the way I felt about SPD, and so how I tell my story changed as well. Sure, learning about SPD - especially the research that's been conducted - enables me to sound educated on the topic and it gives me a concrete, scientific basis for my experiences, but the more I share my story, the more I'm able to make sense of my past and present. It's like an ongoing therapeutic exercise. Each time I describe my particular sensory sensitivities, each time I revisit what I once deemed a traumatic moment of my past, each time someone else says, yes, I hear you, I understand you, it takes away the negative power that my then-unnamed condition had. Early on in my sensory education, I wove true tales about my life with a focus on the hurt and the drama. I was the victim in these stories, at the mercy of a nameless condition that altered the course of many moments of my childhood, adolescence, and early adulthood and impacted my self-worth. Through therapy and with the connections I continue to make in the SPD community, I've learned how to share my story from a position of strength. Here I am, I say. Here are what you may deem weaknesses, but I see them as respectable limitations and acceptable reactions to particular neurologically-based needs. I believe that telling stories and sharing our most personal hurts, especially with those who understand, give us the chance to restore our own power in the face of our differences.
 What has happened in response to you sharing your story? 
(Building on the last answer - some of these are intertwined), sharing my story has allowed me to become the heroine of my life. I once was the scared young woman who was at the mercy of some unnamed "thing" that impacted the way she comprehended the physical world around her and how she was able/unable to engage. Now I'm (mostly) at peace with what it's like to be me, and to love who I am exactly as I am. My theory still remains: this is my life and life is short. I have two choices. I can forfeit my time here, distraught and angry about my unique needs, and be miserable until the end, or I can celebrate, accept, and live peacefully with my differences and perceived limitations and be happy. Sharing my story has also allowed me to reach thousands of others like me. I like to think that my very public insistence that I'm okay and worthy in spite of my neurology (or even because of my neurology!) has helped encourage our field to look closer at adults, and I hope that I've given other adults with SPD the guts to stand up for themselves and share their own stories to make sense of their lives. 
What would be your advice to others who are thinking or planning on sharing their stories? 
Your story is important, it is valid, and it is beautiful. Do it. Don't deprive the world - or even yourself - of the deepest expression of who you really are. People may not like what you have to say, but that's their problem, not yours. You are worthy and deserve to make sense of the differences and special challenges you've had to face. Right now, someone out there with SPD is waiting to hear your story. They're drowning in an ocean of fear, doubt, and shame. It's a destination I used to haunt and it's one I know you're all too familiar with as well. Your story will be their life raft and your presence will be their rescue vessel. Quickly, go share!
We're so grateful for the work that Rachel continues to do for the SPD community. We look forward to sharing even more stories that we're fans of in the future. Stay tuned!
---
If you are looking for SPD treatment for yourself or your child fill out a child or adult intake form now to be treated at STAR Institute Treatment Center or search our Treatment Directory to find services in your area.
---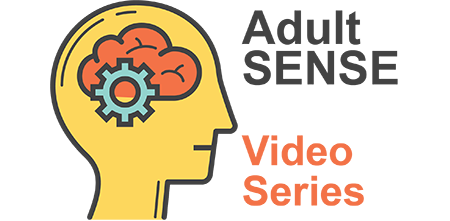 Get the series now! Learn about five essential topics for adults and teens with Sensory Processing Disorder (SPD). This series is for individuals with SPD, parents, caregivers, and professionals working with the SPD population.
Presented by adult SPD specialists, Carrie Einck, MS, OTR/L and Sarah Norris, MS, OTR/L who have spearheaded STAR Institue's renowned adult and adolescent treatment program.
---
Sarah is a licensed and registered occupational therapist with experience in    inpatient and outpatient pediatric hospital, school-based, early intervention, summer camp, and private practice settings. She graduated with a Master's degree in occupational therapy from the University of South Alabama and spent several years working in Tennessee and Georgia before coming to Colorado.
Sarah is committed to helping individuals with Sensory Processing Disorder and their families experience life to the fullest. Sarah is trained in DIR/Floortime, Integrated Listening Systems (iLs), Interactive Metronome, Handwriting Without Tears, Therapeutic Listening, Brain Gym, NeuroNet, ALERT program and SOS feeding interventions, among others. She has extensive knowledge and training in Sensory Processing Disorder treatment and evaluation through participation in the Level 1 Mentorship program with the STAR Institute. She loves to read and is always open to learning new ways to help the clients and families she works with. Sarah is married, has two young children, and she loves exploring all the adventures Colorado has to offer in her free time.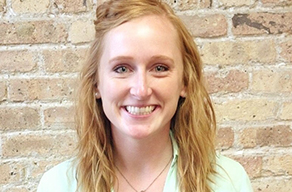 Carrie Einck OTR/L
Carrie graduated with her Master's Degree in Occupational Therapy from the University of Wisconsin- La Crosse. She has extensive knowledge and training in Sensory Processing Disorder treatment and evaluation through participation in the Level 1 Mentorship program with the STAR Center and through participation in the SIPT Certification program. Carrie has also received training in iLs, Therapeutic Listening, SOS feeding approach and Handwriting Without Tears.
Before joining the STAR team, she worked in both the outpatient pediatric clinic setting and school settings in Chicago and volunteered abroad as an OT in order to further her understanding of occupational therapy from a global perspective. In Chicago, she also founded a community-based social skills group for kids of all ages and abilities that promote social skill building and motor development through a fun and motivating class taught on mini trampolines. 
---
Rachel S. Schneider, M.A., MHC
With a Bachelor's in Psychology from Brandeis University, a Master's in Mental Health Counseling from the Ferkauf Graduate School of Psychology at Yeshiva University, and through my own experiences as an adult with SPD, I advocate on behalf of those like me who searched for years to find the explanation for their particular sensory challenges. I am passionate about SPD and how it affects adults. In common parlance, SPD is a childhood disorder, but this fails to recognize the innumerable adults who lacked a proper diagnosis in childhood, and now must learn to redefine themselves and their abilities in adulthood.
After my own diagnosis, I hungrily searched for material to support and validate my own experiences, but very little existed for delayed-diagnosis sensory adults. I began writing my blog, Coming to My Senses, to serve as an intimate picture of SPD diagnosis and treatment in adulthood.