by Meggin
---
"It takes a village to raise a child." I can't tell you how true this phrase has been for my family because of my 12-year-old son, Jackson, who has Sensory Processing Disorder (SPD). As we've traveled along our SPD journey, I'm not sure what we would have done at times without our village. As I type this blog I'm sitting inside a barn watching Jackson clean out a goat pen (more to come on that in a bit). It's easy to forget about the amazing people that surround us when we get caught up in day to day life.
For most of us our village starts with our child's birth and is usually confined to immediate family. As the baby grows we begin to navigate the world socially and add to that group. As an SPD parent, this village began growing sooner than most for me. Soon after Jackson was born it became more and more apparent that something was "off" and so I began networking.
The first additions to the village were physicians as we began trying to narrow down the root of his problems. As in life, we let some of them go right back out the same door that they had entered. We finally found that one amazing doctor that said the magic words: "I don't know what's wrong either, but you're the mom and if you think something is wrong then it is and we'll figure this out together." She is still a big part of my village.
The next addition were therapists. Over the next few years we would add three occupational therapists, one physical therapist and a speech therapist. Each one brought a new view and a new light. Their talents and insight helped fill the buffet table that we were creating for Jackson. Even the therapists that he didn't click with and had to move on still contributed to the knowledge that we were accumulating.
Some of the greatest additions have been our friends. Sure, we lost friends along the way; friends that didn't know how to help or what to say or do and slowly faded into the background. The friends that we've met along the SPD path, though, are so precious and vital to us. They listen and offer help. Some are living with SPD kids themselves or have a special needs child. Others have no direct relationship to SPD or special needs but still offer that much needed unconditional support and love.
It's here that I'm going back to the goat pen. It was through our local taekwondo studio that we met an amazing family. Rob, Jaime and their son have no connection to SPD at all but over the past several years they have become close friends. They became aware of how much Jackson was struggling with many areas of life even as he was refusing to continue with therapy. Rob has a deep love for animals and has a small farm with two pygmy goats, Hank and Charlie. One day I received a message from Rob asking if Jackson would be interested in coming to help him on the farm once a week. There would be various things to do such as caring for the animals, cleaning out the barn, building furniture and mending fences. As he was talking all I heard was "outdoors, heavy work, dirt," along with so many other components that are occupational therapy based. Jackson was super excited about it and has been working with Rob for the past six months. From the beginning, Rob made it clear that he had no clue how best to help Jackson or what the goals were but said that if I would help guide him with projects that would benefit Jackson then he was excited to learn. Jackson loves it. Rob pushes Jackson out of his comfort zone and has infinite patience. People like this are an integral part of our village and no words can repay them for the unconditional love and friendship that they bring.
The hardest part for me has been learning to lean on this village around me. I'm beyond stubborn and have a hard time admitting that I could use help. I'm the one who takes care of everyone, not the other way around. Slowly but surely, (and honestly out of bare necessity for survival at times), I began to lean on these people who were so willing to help. What I found was that I was met with smiles. I was met with hugs. I was met with listening hearts. I was met with a village that is such a gift that there are no words to describe it.
Don't forget your village. Even if you don't think that you have one, you do. It's okay to lean on them on occasion. We all know that being an SPD parent isn't easy. In closing, I guess this blog is a love letter to those very special people who have surrounded my family with a net of love, friendship and support. It's a letter of deep gratitude and thankfulness. You know who you are. 
---
If you are looking for SPD treatment for yourself or your child fill out a child or adult intake form now to be treated at STAR Institute Treatment Center or search our Treatment Directory to find services in your area.
---
STAR Institute for SPD needs your help to raise $30,000 in the month of October.
Donations go to SPD awareness, treatment, and research.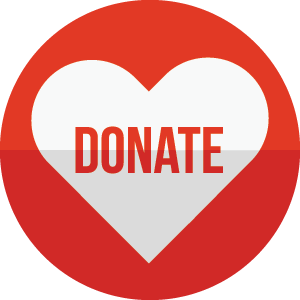 ---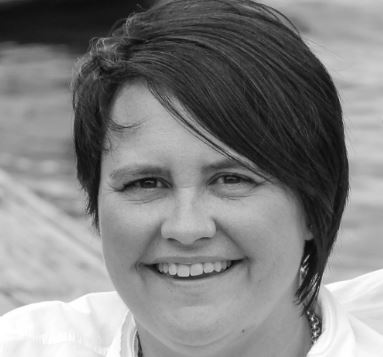 Meggin has recently achieved a long term goal of founding a non-profit organization, Sensational Hope (www.sensationalhope.org), which provides community awareness about SPD in the Kansas City Metro Area. It connects families as well as assists children with SPD in the purchase of needed therapy equipment. Meggin resides in the Kansas City area with her husband of 15 years, Erich, her two sons, Bryce and Jackson, her two furry children (dogs) Chance and Sadie, two Rabbits (Max and Bailey), and last but not least, 10 fish.  Meggin is honored to blog for the STAR Institute and is looking forward to connecting with other SPD families.