Amanda Binns MA, SLP-CCC
Speech and Language Matters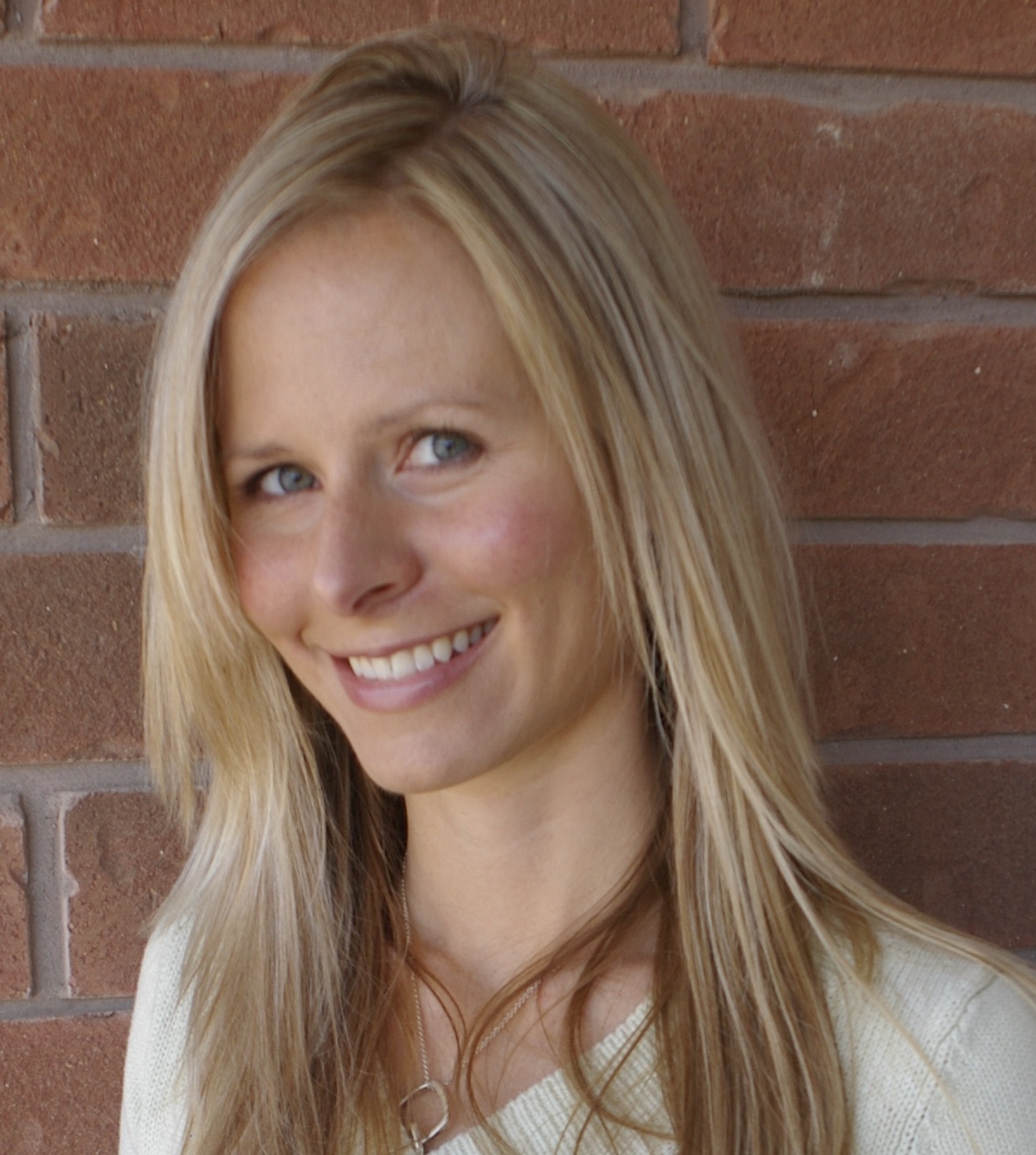 Amanda Binns is a Speech-Language Pathologist and PhD. Candidate at the University of Western Ontario, Canada.
With over 10 years of experience working as a clinician, she uses her clinical experiences to inform her research and support best practice. Amanda's research has focused on two lines of work – development of a framework to guide clinical thinking about the reciprocal relationship between stress, self-regulation and communication development and, understanding parent-implemented interventions for children with autism. She has presented to and worked with professionals, parents and policymakers, locally, across North America and internationally.


Geoff Bird, PhD
Oxford University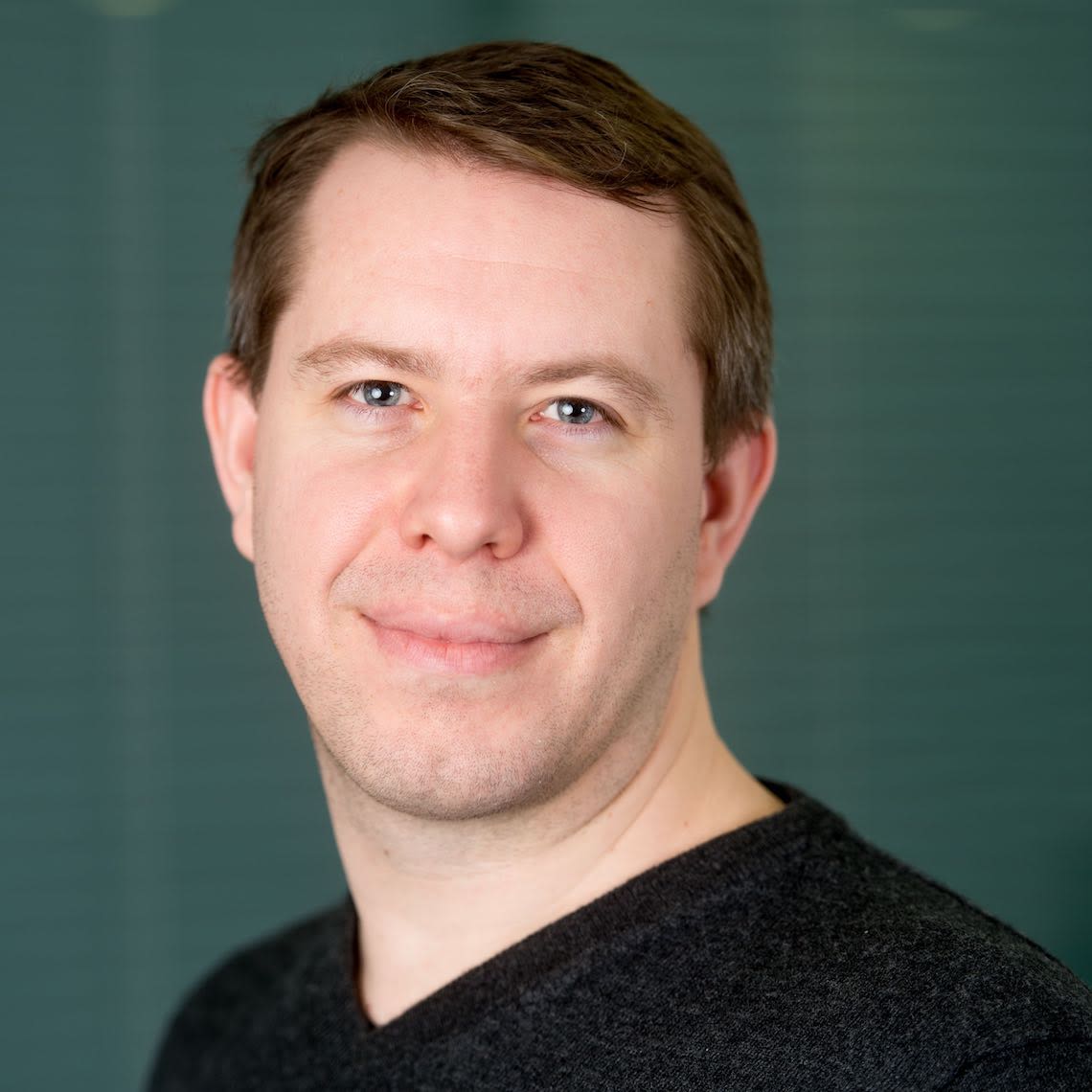 Geoff Bird's PhD work (which was supervised by Professor Cecilia Heyes at UCL), was on the mechanisms by which we imitate the actions of others. After this, he moved to the Institute of Cognitive Neuroscience (ICN) at UCL, where he worked with Professors Chris and Uta Frith on Autism Spectrum Disorder (ASD).

His work primarily utilised functional Magnetic Resonance Imaging (fMRI) and investigated a number of processes in adults with ASD. These included: attentional modulation of social and non-social stimuli, executive functions, empathy, decision making, and emotional awareness. While at the ICN, Dr. Bird also looked at the development of theory of mind and social emotions across adolescence with Professor Sarah-Jayne Blakemore and studied the neural basis of empathy and fairness with Professor Tania Singer.

Following the ICN, he moved to the Centre for Economic Learning and Social Evolution (ELSE) as a Postdoctoral Fellow where he continued to work with Professor Heyes on studies of imitation and decision making in typically-developing adults and adults with ASD. From October 2007 Dr. Bird took a year's position as an advisor on science policy to the UK government before joining the Department of Psychological Sciences at Birkbeck in October 2008. He moved to the MRC SGDP Centre at the Institute of Psychiatry, Psychology, and Neuroscience (IoPPN), King's College London in January 2013 where he continued to work on social cognition in typical individuals and those with ASD. At the IoPPN, he developed a keen interest in interoception (our ability to perceive the internal state of our body) and alexithymia (a sub-clinical condition characterized by an inability to identify and describe one's own emotions). In January 2017 he moved to the Dept of Experimental Psychology at Oxford where he hopes to continue this work. 

Kim Clairy, MOT, OTR/L
Autistic Advocate & Speaker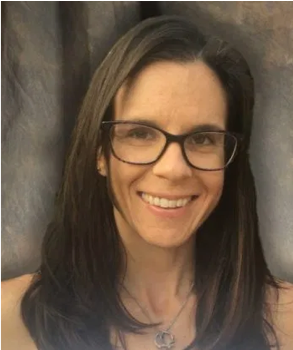 Kim Clairy OTR/L has unique expertise in understanding the inner world of Autism. Diagnosed with ASD as an adult, Kim broke through many barriers as she defied a healthcare system that said, "your Autism is severe; you need to live in a nursing home." Now, Kim helps give voice to those with ASD unable to articulate their inner worlds by sharing her personal journey and professional expertise through didactic and experiential seminars.

Gina Crites, MS MFT, OTR/L
STAR Institute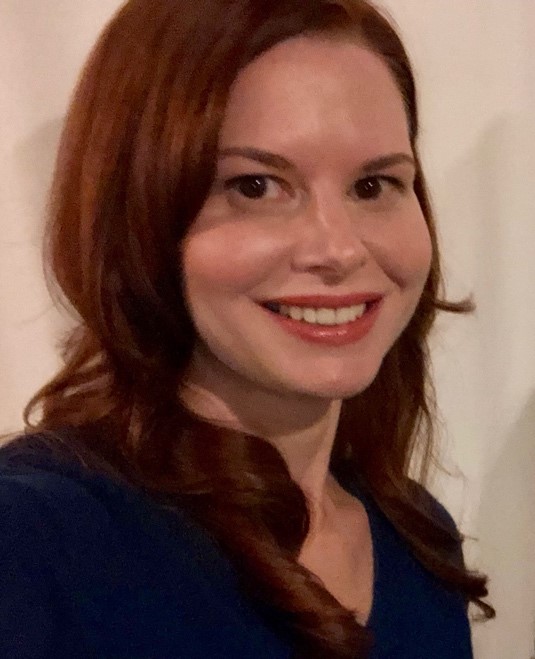 Gina Crites graduated from the occupational therapy program at Boston University in 1999 and then twelve years later received a Master's degree in marriage and family therapy from the University of New Hampshire. She has worked in a wide variety of OT settings along her career journey and is thrilled to have recently become a licensed marriage and family therapy candidate. As an adult and adolescent specialist at STAR, she is able to blend the knowledge and skills she has obtained from both professions into one. She loves to travel and to spend time with family and friends – notably her beloved four-legged friends. 


Jacquelyn Fede, PhD
University of Rhode Island, Autistic Self-Advocate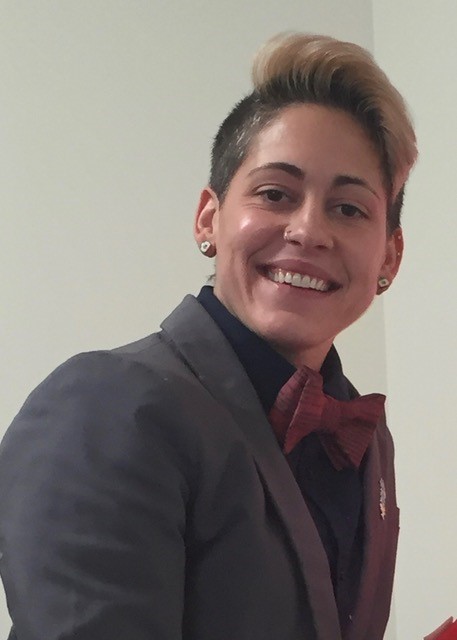 Jacquelyn Fede, PhD is a super fun, Autistic Self-Advocate, developmental psychologist and program evaluator.  Her research interests include immigration policy, autism, and community engagement.  She uses her experience to help educate others about autism through lecturing, blogging and consulting on evaluation projects.  A full scholarship Division 1 athlete in college, Dr. Fede continues to meet her sensory needs by seeking extreme physical activity.  She also enjoys the use of creativity and art for expression.  

Vincentia Ferrari, MS, OTR/L
STAR Institute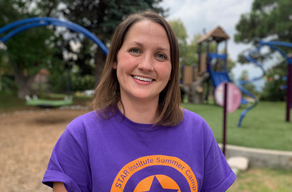 Vincentia graduated from West Virginia University in 2007, with a Bachelor's degree in Human Health & Performance, & a Master's Degree in Occupational Therapy. She has extensive training in Sensory Processing Disorder treatment including Level 1, Level 2, and Research Mentorship programs with the Star Institute, Level 1 SIPT Trained, as well as a Sensory Processing Level 1 Proficiency certificate through Temple University.Vincentia has also received continued education training in Integrated Listening Systems, treating Central Auditory Processing Disorders, SOS feeding approach, NDT approach, licensed Level 2 Therapist in Hippotherapy, & Handwriting Without Tears. She also holds a certificate as a DIRFloortime® Therapist. Before joining the STAR team, she worked in outpatient pediatric clinics and contracted through a local school system as well as working in early intervention services through her home state of WV. She presented trainings about Sensory treatment and strategies which included setting up and directing a sensory modality classroom to the school staff. She has used the treatment of hippotherapy and animal-assisted therapy in and outside of the clinic settings. Her dog, Harley, is part of their Pet Partner team.

Lindsay Fogerty, MS, OTR/L
STAR Institute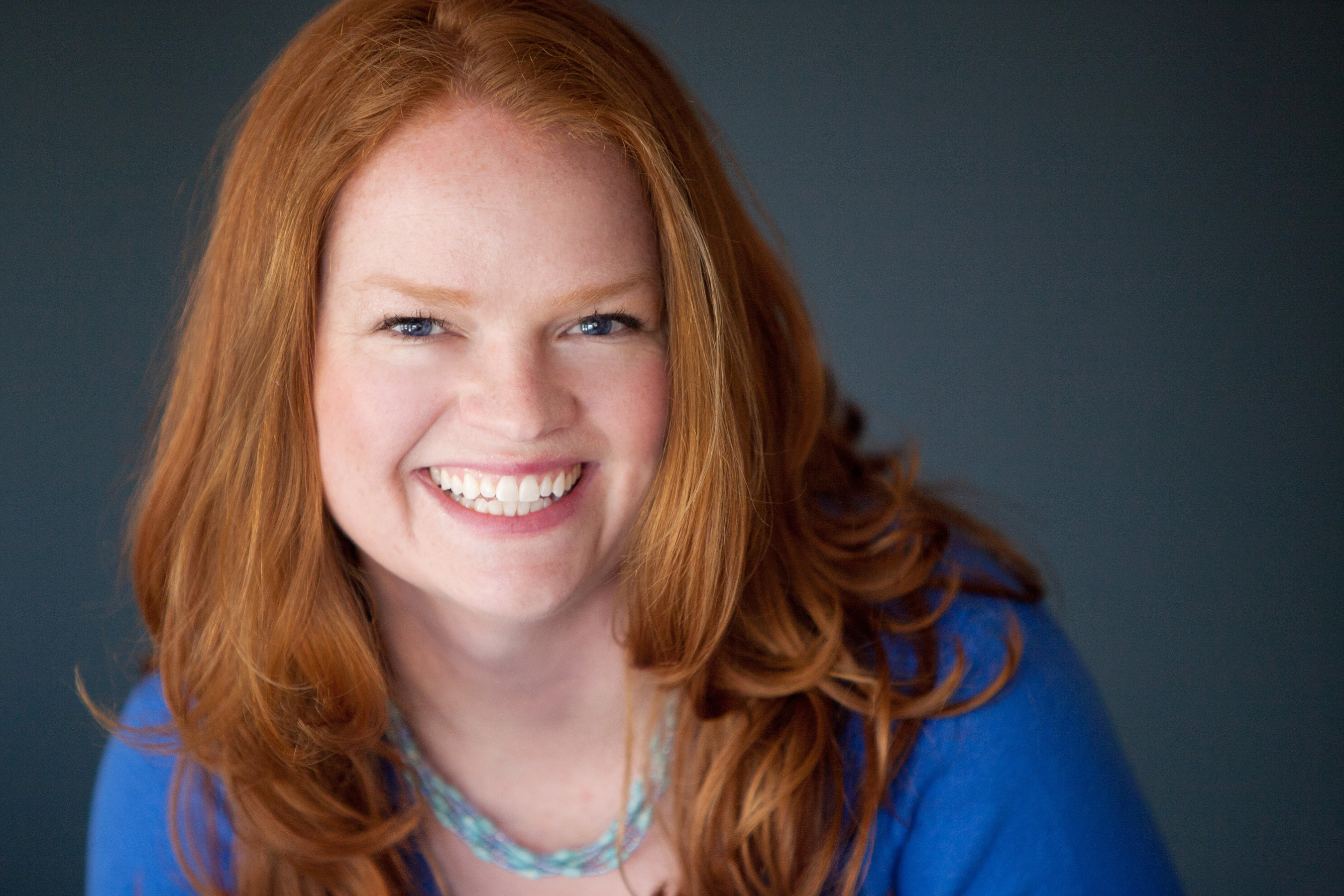 Lindsay began her relationship with STAR Institute in 2006 volunteering as an aide to the therapists where she furthered her passion and understanding of Sensory Processing Disorder. She pursued her Bachelors of Science in Exercise Science from the University of Puget Sound. Throughout her undergraduate program, she spent many hours volunteering and nannying children with multiple handicaps. After completing her undergraduate degree, she spent a year traveling the country and observing occupational therapists from Florida to Alaska and everywhere in between. She graduated from Tufts University with her Masters in Occupational Therapy, where her central emphasis was working with children. Prior to becoming a full-time occupational therapist at the STAR Institute, Lindsay worked at a Boston area clinic that focuses on improving the functional lives of children through a sensory integration approach and using a therapeutic sound program. Lindsay has training and experience with the ALERT program and MORE: Integrating the Mouth with Sensory and Postural Functions.

Kristy Forbes
Autism & Neurodiversity Support Specialist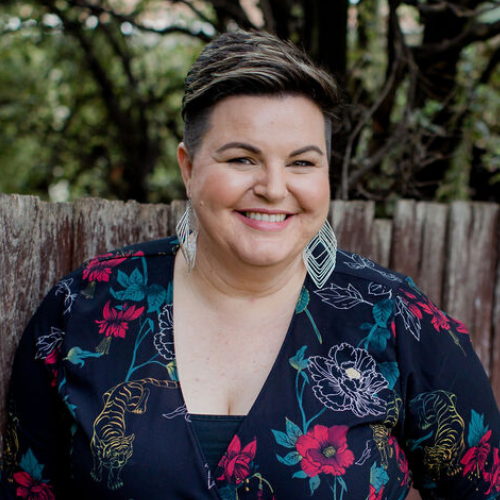 In Tune Pathways
Kristy Forbes is an Australian-based autism & neurodiversity support specialist with experience working with clients from all over the world. This includes neurodivergent people and their families, and professionals who wish to support them, such as Educators, Psychologists, Paediatricians, allied health professionals, support workers, and integration aides. Her work is informed by her extensive professional experience as an educator (Early Childhood, Primary and Secondary teaching), as an integration aide to children with social, emotional and behavioural challenges, and as a childhood behavioural and family specialist.
Her most valuable insights, however, come from lived experience. Kristy is autistic herself and diagnosed with attention deficit hyperactivity disorder (ADHD) and Pathological Demand Avoidance (PDA). She is a Mother to four autistic children, ranging from 5 years to 21 years, all with varying autistic expression including non-speaking and PDA, and Kristy is married to a wonderful autistic man. Kristy has the unique experience and insight of many perspectives: the teacher, the support specialist, the parent, the partner, and the person (including the autistic child she once was!). She understands, accepts and acknowledges the very real challenges neurodivergent people and their families face, and the severely misunderstood and often undermined position they are in.
Her own personal journey as an autistic person and the story of her family is often documented throughout her work in her writing, her speaking, her many programs and webinars and in private consultation with others throughout the deeply personal process of empathy and compassion. Kristy is passionate about radical acceptance, and the profound need for a paradigm shift that moves us as a society from a perspective of autism as a medical disorder to an identity and a culture that is interwoven with pride, inherent and organic autistic expression and intersectionality with our sibling communities such as the LGBTQIA+ community and many others. After beginning her own journey as a parent to autistic children, seeking to cure and change autism, she has emerged from the doom and gloom narrative of neurodivergence and into the light of positive autistic identity and family life. Her passion is to support families raising autistic children to thrive. No matter where they've been, no matter the trauma or crisis they find themselves in.


Nic & Zoe King
Z.A.P. Advocacy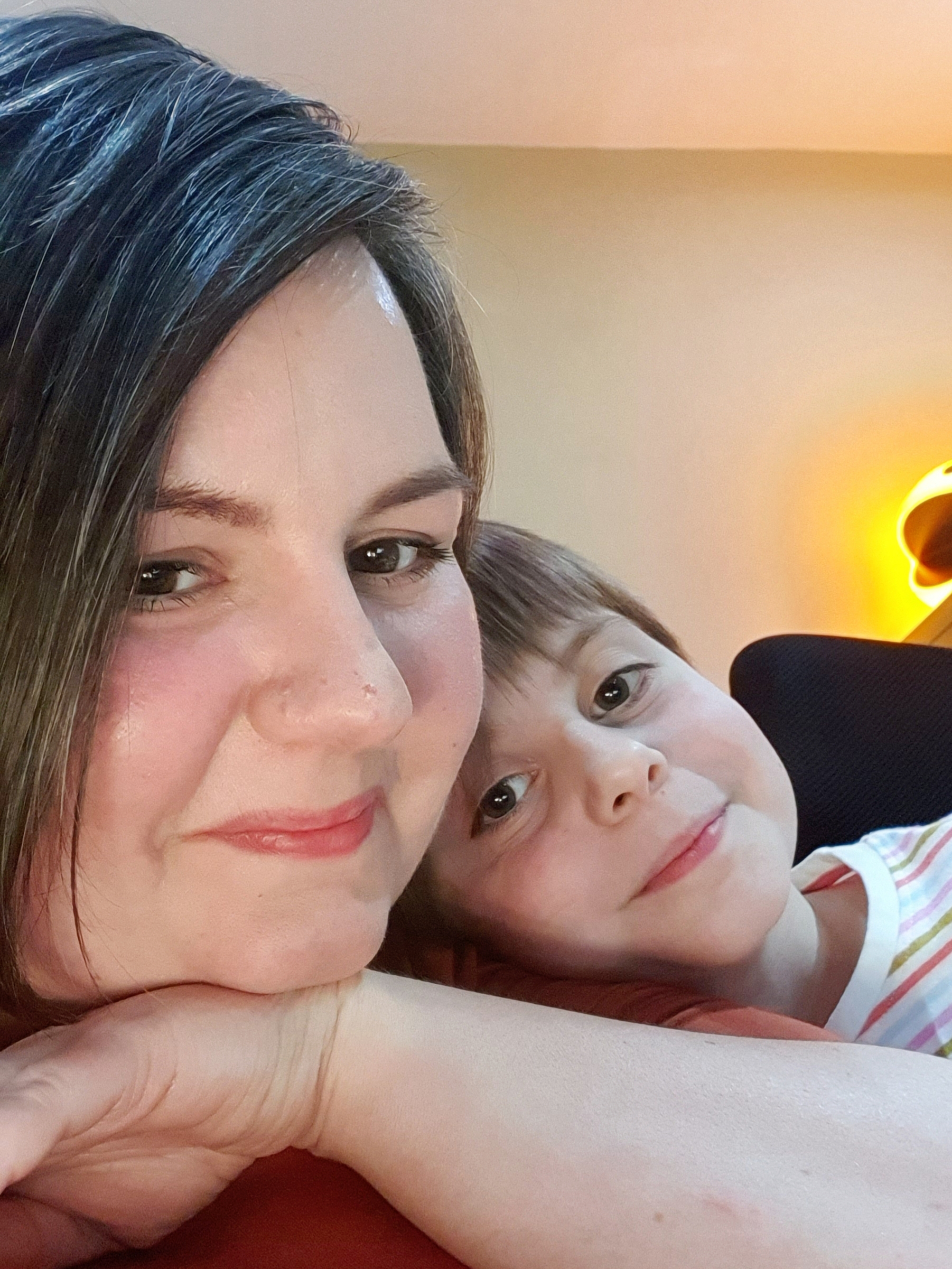 Autistic Self-Advocate
Nic King
Nic King is chairperson of a local youth charity for neurodiverse children Happy Faces Prudhoe. More importantly, she is Zoe's Mum and supporting her in Zap advocacy project. As a family, all of which are diagnosed with some sort of neurodiversity, we are passionate about making the lives of Autistic people better by creating safe and comfortable spaces for autistic people to get the best out of their lives and themselves. 
Zoe King, age 11
I'm an autistic girl with other neurodiversities.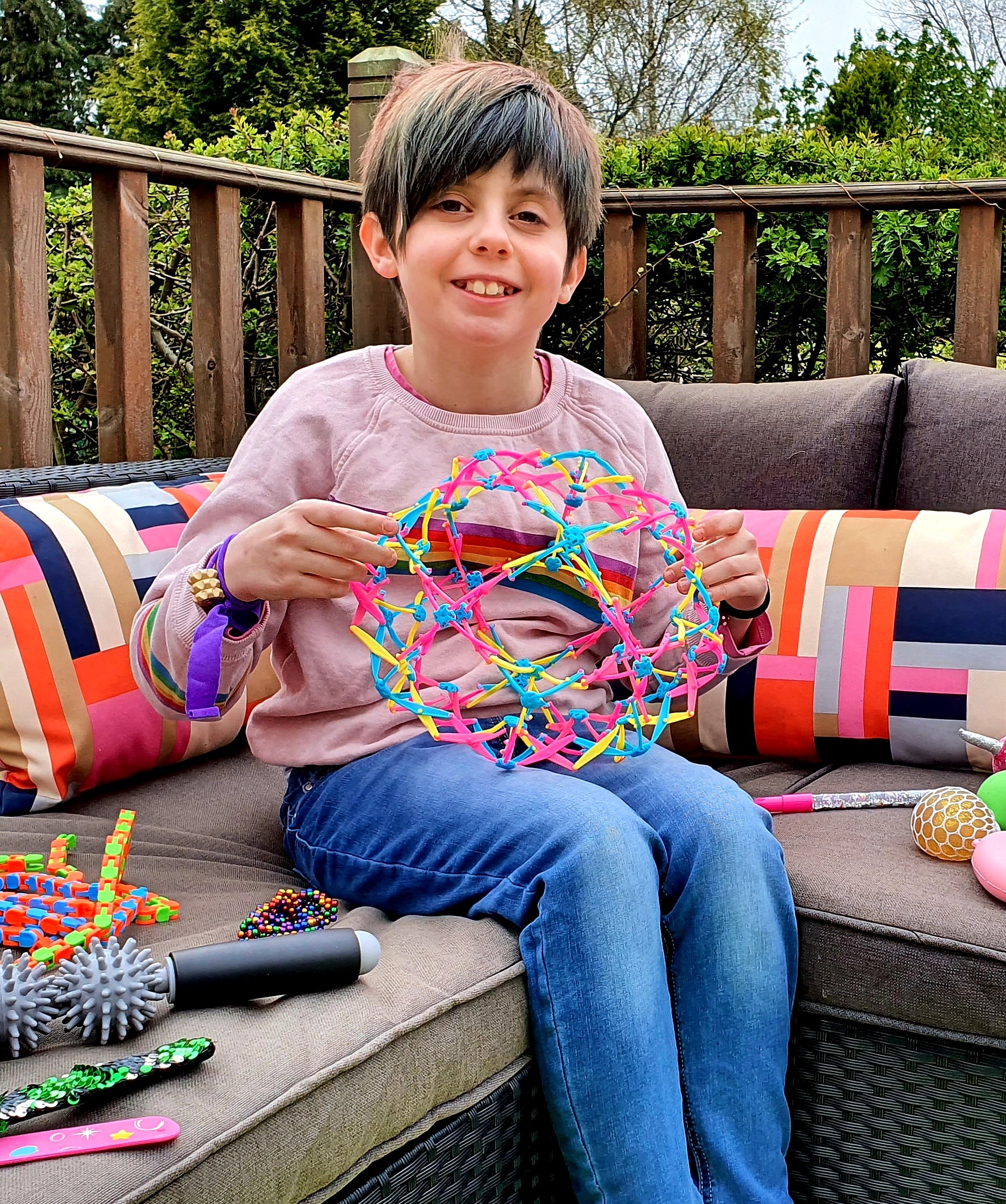 I want to share my experiences with other neurodiverse people and help them understand who they are and feel positive about their identities. Knowledge is power, I do like going on video as well though!

I currently go to a school in Northern England. I started out as an average kid, or so I thought. I was always seen a tiny bit weird for a person they thought was 'normal' but when I was 6 that all changed. I was diagnosed with autism and other neurodiversities. I started taking medication which helped me learn better without impulses for a while. None of my peers knew about my autism, until Autism acceptance month in 2019. I finally told my friends about my autism as I had been involved in a video with Carrie Grant. I was surprised at how some had autistic relations and they looked after me. This helped me take some of my mask off and be more myself at school.

I am the founder of Zapadvocacy.com. ZAP stands for Zoe's Autism Project I started it as my project during the Covid19 lockdown. For Autism acceptance week, I created and filmed a series of videos with Kieran Rose, The Autistic Advocate covering anything from Myths to stereotypes to sensory issues, and I really enjoyed sharing those. My Mum and Dad are helping me move further through the project and I really appreciate what they're doing to support me.

Anna Kraemer
BA, PhD. Candidate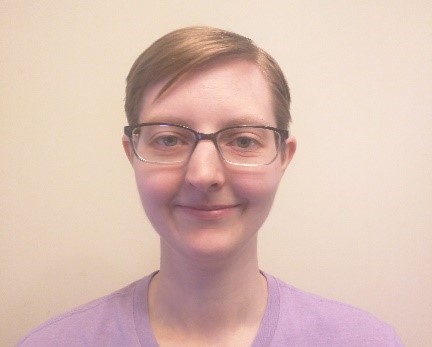 Neuroclastic Advisory Board
Pronouns: she/her, they/them
Anna Kraemer is a late-diagnosed autistic self-advocate who is currently a graduate PhD candidate in auditory neuroscience. They have a BA in neuroscience from Knox College, Illinois. They do not currently do autism research. In the future, they hope to investigate hyperacusis and auditory hypersensitivity in autistic people, as hyperacusis is sparsely researched within the autistic population, even though it is quite common. They also experience hyperacusis, which is defined as physical pain or discomfort due to moderately loud sounds and have other invisible disabilities.
They are also an editor for NeuroClastic and have their own site specifically about being a late-diagnosed autistic person. Anna hopes to provide insight to help both parents and/or late-diagnosed autistic people to understand themselves and their autistic children better.
At the University of Maryland, College Park, Anna is a member of the Student Advisory Group for the President's Commission on Disability Issues, and a member of the Equality, Diversity, and Inclusion Senate Committee.

Amy Laurent, PhD, OTR/L
Autism Level Up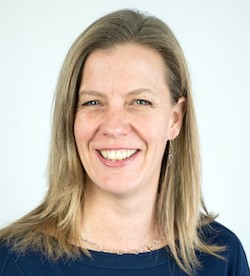 Amy Laurent, PhD, OTR/L specializes in the education of autistic children. Her work involves creating learning environments designed to facilitate children's active engagement at home, in schools, and throughout their communities. She is a co-author of the SCERTS model and frequently lectures around the globe. She is passionate about neurodiversity and helping others to honor and understand the implications of "different ways of being" in relation to navigating the physical and social world. Amy strives to practice what she preaches and uses her love of play, dance, and movement to meet her own regulatory needs.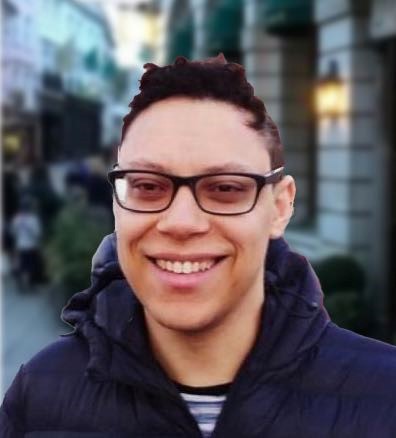 Alex Mason
Grand Sensory Survey, Autistic Empire
Alex Mason BSc is a computer scientist and philosopher. He's been a part of the Autistic Empire since 2018 and is the Area Lead for Research. He currently works in the financial technology space by day and runs philosophical comedy gigs by night. He's passionate about neurodiversity self-advocacy and exploring sensory differences and has personal experience with many sensory differences and under-sensitive sensory processing. 

Sarah McCulloch
MSc, Founder of Autistic Empire
Autistic Self-Advocate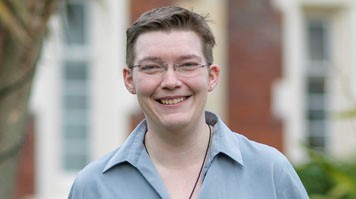 Sarah McCulloch MSc is an autistic occupational therapist with experience across a range of acute mental health, community, and paediatric settings. She currently works as the senior occupational therapist in a special school for autistic children and young people. Her lived experience as an autistic adult and her professional experiences of finding unidentified autistic people in every service in which she worked led her to found the Autistic Empire in 2018. The Autistic Empire is an autistic social organisation built by and for autistic adults to form community-based on autism as a civic identity and to provide practical tools and services for all autistic people. Sarah is based in London, UK.

Jo Minchin
National Autistic Task Force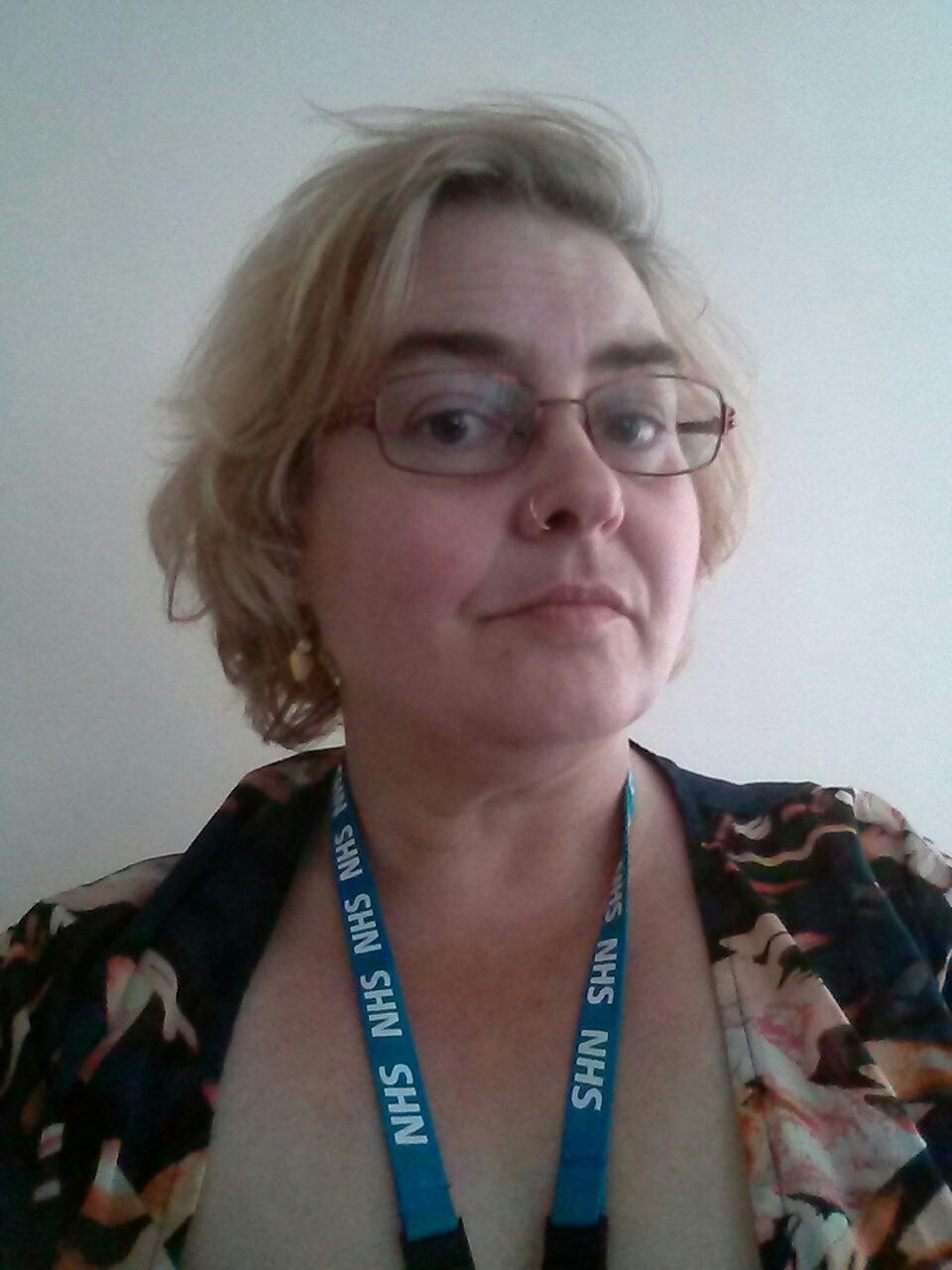 Autistic Self-Advocate
Jo is an autistic person, a parent of autistic people, and a professional working in the field of autism. After more than 15 years as a parent advocate and autism activist, in 2015, she became employed by her local Clinical Commissioning Group (CCG) to be the first actually autistic Expert by Experience working in Care and Treatment Reviews within Transforming Care in the UK NHS. Jo also has a strategic commissioning role within her own CCG and works with a number of Local Authority Partnership Boards.
Jo's national work in the UK includes being Vice-Chair of the Advisory Group for the All-Party Parliamentary Group on Autism (APPGA), and she was involved in a recent review of the Mental Health Act. She serves as the European Liaison link for the National Autistic Taskforce, and as a representative of the NAT, she has worked with Skills for Health, Skills for Care, and British Association of Social Workers (BASW).  In her spare time, she is reading for a Masters on autistic adults at the University of Birmingham, and she has an interest in taking academic studies further. Jo is told that she is good at explaining autistic experience to people who are not autistic, which is both gratifying and humbling, as she feels there is still so much more in our common humanity to be shared.



Maura Mooneyham, MS, OTR/L
STAR Institute
Maura graduated with a Bachelor of Science in psychology from North Carolina State University and a Master's of Science in Occupational Therapy from Winston-Salem State University. Prior to her work with the STAR Institute, Maura worked one-on-one with children, adolescents, and young adults with a wide range of disabilities and/or delays, including rare genetic disorders, Down Syndrome, ADHD, Sensory Processing Disorder, and Autism Spectrum Disorder. In 2009 and 2010, Maura completed research internships with the Sensory Processing Disorder (SPD) Foundation co-located with the STAR Institute. She was instrumental in administering and assisting to refine the Sensory Processing Scales Assessment and Inventory (Research Edition being developed by Dr. Lucy Jane Miller and Dr. Sarah A. Schoen). She was responsible for administering and scoring the scale as well as training other clinicians and therapists to use the SP scales. Of particular importance, was completing the content validity analysis for scoring the scale. Maura has completed the STAR Institute Intensive Mentorship Program Level 1 and Level 2, is trained in the SOS Approach to Feeding, and is a Certified Lactation Counselor (CLC).  She has also completed the Professional Certificate in the DIR-FCD Model and the Neuroscience course with Dr. Shelly Lane and Dr. Lucy Jane Miller. Maura's favorite aspect of being in the STAR Institute family of service providers is joining a team that places such a value on collaboration between families and therapists, on empowering families through education, and on providing state of the art services which is based on current research.


Mim Ochsenbein, MSW, OTR/L
STAR Institute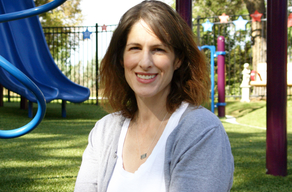 Mim Ochsenbein, MSW, OTR/L has been a practicing pediatric occupational therapist for over 20 years. She has received advanced training in sensory integration (SIPT certification), listening therapy (Therapeutic Listening), feeding therapy (SOS), and infant massage (CIMI). Her work with children and youth has occurred in a variety of settings including early intervention, school-based, clinic-based, mental health and private practice. Mim received her MSW in 2012 with an emphasis in non-profit management. Her work as a social worker has included case management, program development, and program management. Mim has taught both graduate level and professional continuing education courses since 2013.


Beth Pfeiffer, PhD, OTR/L
Temple University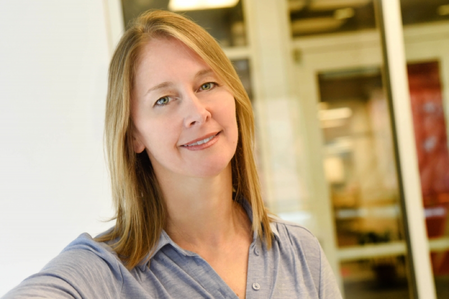 Dr. Pfeiffer is an Associate Professor in the Department of Rehabilitation Sciences at Temple University. She earned a BA in psychology and special education from Arcadia University, an MS in occupational therapy with a specialization in pediatrics from Temple University, and a PhD in occupational therapy from Nova Southeastern University. Dr. Pfeiffer's research focuses on the treatment and measurement of person-environmental interactions in individuals across the lifespan with autism spectrum and mental health disorders. Dr. Pfeiffer is currently a lead investigator on a number of federally funded projects to develop interventions and outcome measures for individuals with Autism Spectrum Disorders, Intellectual and Developmental Disabilities, and Mental Health conditions. Dr. Pfeiffer maintains her clinical practice with both pediatrics and adults with sensory processing differences.
 
Riah Person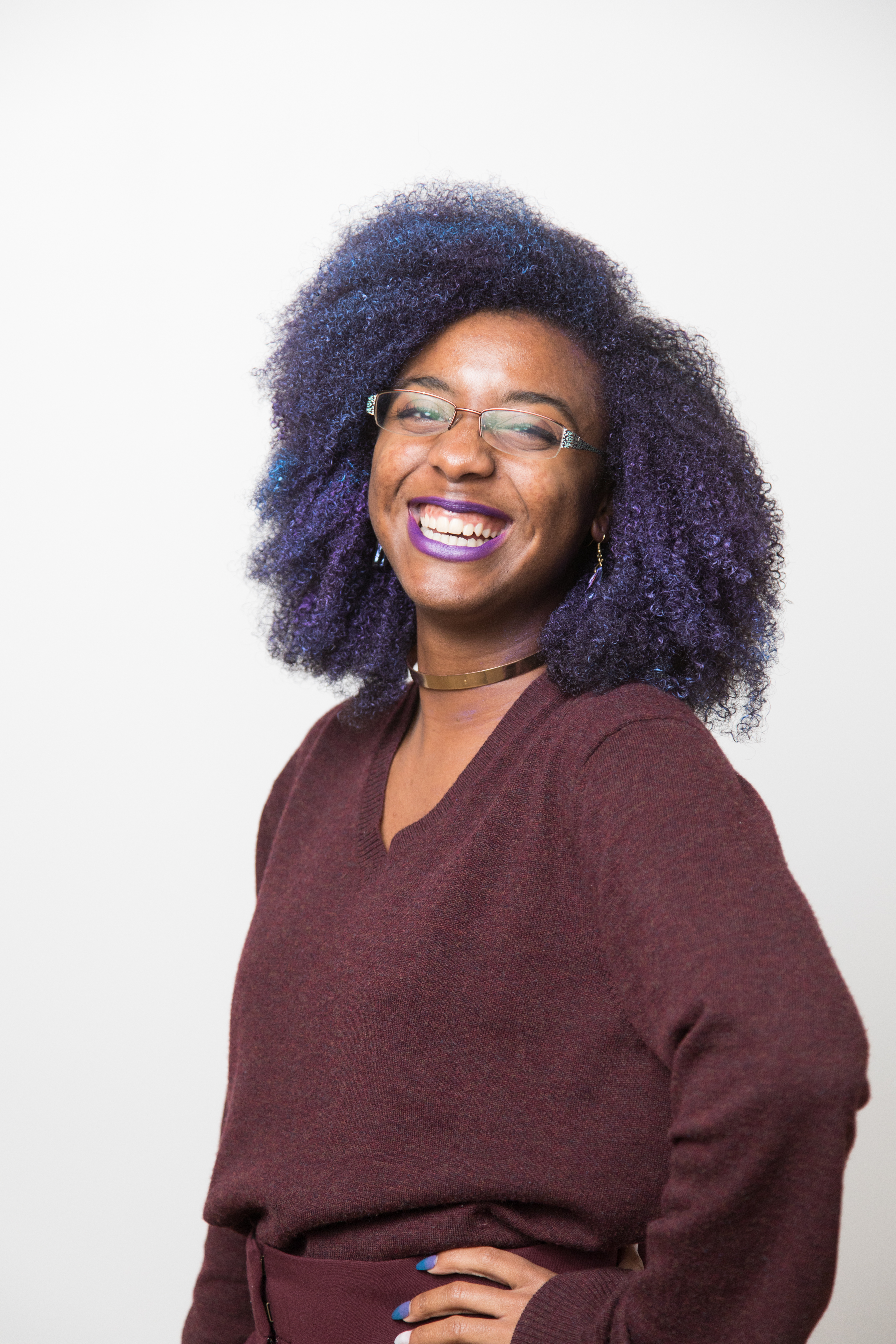 Autistic Self-Advocate
Mariah received their official autism diagnosis at the age of 25, in July 2019. They are an aspiring dance movement therapist, intending to help people to heal and develop through movement, and help to understand the significance of stimming. Currently, they create an accessibility conscious curriculum for their dance/creative movement students. Mariah is still on the recovery end of burnout & is exploring how they can be of use to communities again. Last year, they put on their first "autistic space" event called Express Unbound and is looking forward to continuing to create autistic lead accessible social spaces in the future.



Kieran Rose
The Autistic Advocate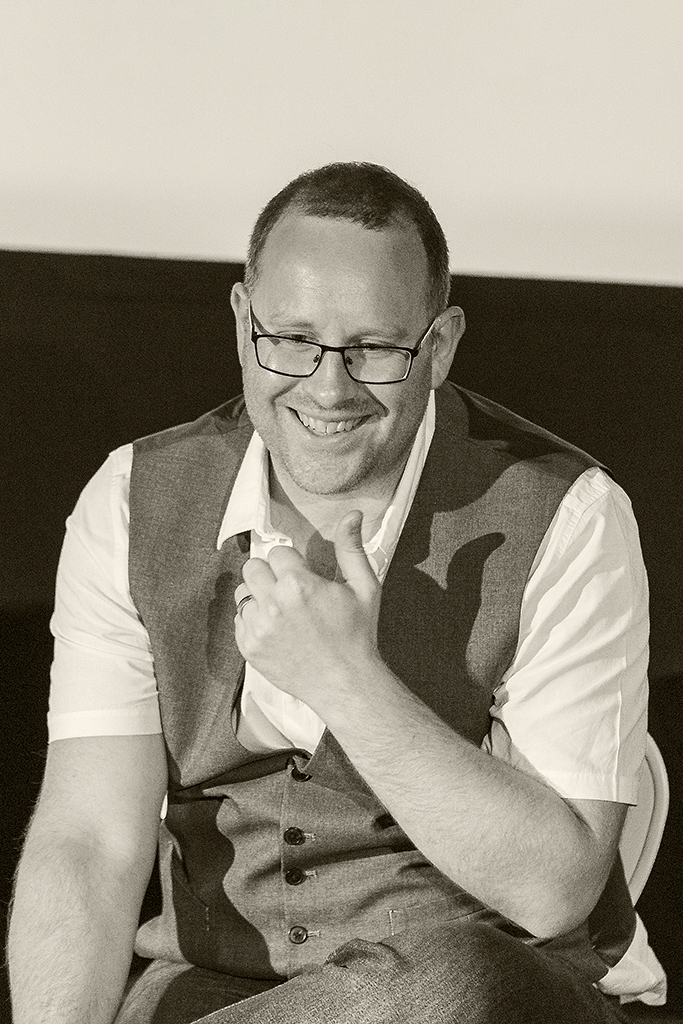 Kieran Rose is a published Writer, International Public Speaker, and former Educationalist whose blog: www.theautisticadvocate.com has been read by over one million people. Kieran delivers his own specialist Autism training and consults for multiple different organisations including the UK North East Autism Society, Durham Constabulary (Police) and Addictions North East, among others. He is also Founder and Chair of The Autistic Cooperative , an International network and lobbying group for Autistic Professionals; and is Managing Director of the Social enterprise Infinite Autism, which supports Autistic people and families through funded partnership working.
Kieran has recently become an executive board member of SLP Neurodiversity Collective, a US-based non-profit international network and lobbying organisation of Neurodiverse positive SLTs and OTs. He has also consulted on a number of Clinical Psychology-led research papers covering Autistic Masking, Autistic Burnout,  Autistic relationships, the voices of young Autistic people, and Mate Crime in the Autistic community.
Kieran was diagnosed Autistic in 2003 and is married with three children; two of whom are diagnosed Autistic.

Sarah Schoen, PhD, OTR/L
STAR Institute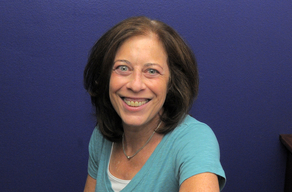 Dr. Schoen is an occupational therapist with 25 years of experience and a doctorate in occupational therapy from New York University (2001). She is currently the Director of Research at STAR Institute and an Associate Professor at Rocky Mountain University of Health Professions. She completed a two-year post-doctoral fellowship awarded by the Developmental Psychobiology Research Group at the University of Colorado Health Sciences Center, Department of Psychiatry, working with Dr. Lucy Jane Miller. During her fellowship, she was awarded the Developmental Psychology Endowment Grant from the William T Grant Foundation to study the Sensory Processing Scales which she is co-developing and researching with Dr. Miller. Previously, Dr. Schoen taught in the graduate program of the occupational therapy department at New York University and served as an advisor for advanced master's degree students' research. She is certified in Neurodevelopmental Treatment and has advanced training in Sensory Integration Therapy, Therapeutic Listening, and assistive technology. In 1997, Dr. Schoen received the Recognition of Achievement Award from the American Occupational Therapy Association and the Virginia Scardina Award of Excellence from the American Occupational Therapy Foundation in 2011.

Virginia Spielmann, MSOT
STAR Institute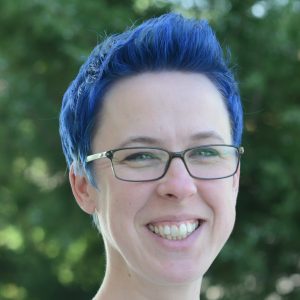 Virginia is a well-traveled speaker, coach, and educator on topics including sensory integration, DIR/Floortime, child development, and infant mental health. She has conducted trainings in Kenya, Australia, the Philippines, Vietnam, Hong Kong, and the USA and leads workshops at international conferences.
Virginia is a founder and former Clinical Director of SPOT (Speech, Physical, and Occupational Therapy) Interdisciplinary Children's Therapy Center in Hong Kong, where she led a large and widely respected inter-disciplinary team.
Virginia obtained her BSc in Occupational Therapy in Oxford England (2002), and is a registered Occupational Therapist in Hong Kong. She is part of the Interdisciplinary Council for Development and Learning (ICDL) and has earned a position as a Training Leader and Expert DIR/Floortime provider and parent coach. Her extensive pediatric experience includes children on the autism spectrum, as well as those with Sensory Processing Disorder, infant mental health issues, children from adopted families and those who have experienced developmental trauma.
Virginia has considerable post-graduate training, she is certified on the SIPT and is currently completing her PhD. in Infant and Early Childhood Development with an emphasis on mental health, with Fielding Graduate University, in Santa Barbara. She is also attended Mount Mary University to receive her MS in OT, which has made her eligible for the US Occupational Therapy registration exam. Upon receiving her national certification Virginia will become licensed in Colorado.
---
Special Bonus 1-hour Downloadable Session:
Fun Activities to Keep Cooped-Up Kids "In Sync"
Carol Stock Kranowitz, MA and Joye Newman, MA
Co-authors: Growing an In-Sync Child and The In-Sync Activity Card Book
Both Carol and Joye earned their masters at The George Washington University — Joye specializing in perceptual motor development, and Carol in special education.  Knowing that children require movement to develop, learn and grow, they co-authored Growing an In-Sync Child(2010) and The In-Sync Activity Card Book (2015) to share their "In-Sync" approach.  They write about their anybody-can-do-it method and give presentations and webinars to teach parents and teachers how to get their kids up and moving.