Pre-Symposium Professional Workshop
Wednesday, October 7, 2020 
5:00 PM-6:30 PM MDT - Optional Q & A Session | Discuss pre-recorded pre-requisite content
Thursday, October 8, 2020 | 9:00 AM-12:30 PM MDT
9:00 AM-9:50 AM - Program Introduction and Research:

Summary of results from demographic survey

Parents as adult learners

Occupational justice (contexts for relationship building)

Attachment (perspectives of attachment relationship between parents and young children with disabilities)

Discussion of research results

Kathleen's research

Lisa's research

A SECRET

9:50 AM-10:20 AM - Breakout Room A SECRET

10:20 AM-10:30 AM - Break

10:30 AM-11:00 AM - Large Group Q & A/Reflection

11:00 AM-11:10 AM - Break

11:10 AM-11:40 AM - Breakout Room to Complete A SECRET

11:40 AM-12:10 PM - Large Group Q & A/Reflection

12:10 PM-12:30 PM - Closing
---
Resilience, Relationship and Regulation: A Family Systems Approach to Evidence-based Practice
In this professional workshop we will provide an overview of recent parent-focused research, including the dissertation research of both instructors, highlighting neurodevelopmental implications of trauma and adult learning theory. Using case studies, instructors will present a dynamic framework to identify individual strengths and challenge areas within each unique family. Together we will reflect on the importance of supporting sensory processing differences and parent-child relationships to build resilience within individual family systems. Using the provided framework, participants will work in small groups to analyze and prioritize case elements, and with guidance from instructors, develop individualized recommendations based on adult learning theory and parents' learning preferences that will support the child's sensory processing & regulation in varied contexts. 
Participants will be required to watch a pre-recorded lecture and answer reflective questions prior to the live event. During the live workshop, instructors will facilitate discussions in small breakout groups to encourage active participation in experience-based learning and reflection. 
Learning Objectives
Through involvement in learning activities, participants will:
Explain the neurodevelopmental implications of trauma and toxic stress on attachment relationships
Discuss the important role of the parent-child relationship in early development of the brain, nervous system, and self-regulation
Examine the role of parenting self-efficacy in parenting training
Discuss adult learning theory, parents' learning needs, and the use of a strengths-based approach to build therapeutic relationships
Collaborate and problem-solve in small groups to develop an individualized and dynamic home program including the following:

A framework incorporating relationships, sensory, and regulation
Relationship-based strategies to support attachment
Steps to incorporate parents' learning needs
A strengths-based perspective 
---
2020 Pre-Symposium Professional Workshop Speakers
Director/Occupational Therapist, Sensory KIDS, LLC
Lisa received her master's degree in Occupational Therapy from Rockhurst University in 1994, a doctorate in Occupational Therapy from Rocky Mountain University of Health Professions in 2017, and a PhD in Pediatric Science in 2020. She has a wide range of clinical experience, beginning with adult neurorehabilitation, with a focus in pediatrics since 2000.
Lisa is a faculty member of STAR Institute in Colorado, where she travels frequently to mentor experienced therapists. She specializes in sensory and relationship-based therapy, and holds certifications in Sensory Integration, DIR/Floortime, and Yoga Calm. Lisa has advanced training in the SOS Feeding Approach and Integrated Listening Systems, as well as training in Interpersonal Neurobiology. She is passionate about learning, mentoring, listening to families' stories, and playing!
Lisa is excited about integrating her own research into clinical practice, and creating a knowledgeable and passionate team focused on supporting families' individual needs. When she is not working, Lisa enjoys traveling, backpacking, kayaking, reading, and cooking.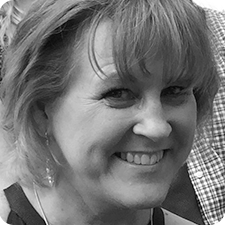 Kathleen C. Schlenz, ABD, OTR/L
Faculty/Occupational Therapist, Salem State University
Kathleen Schlenz is grateful for the privilege of working with and learning from children with disabilities and their families for over 34 years. She received a BS in Occupational Therapy from Quinnipiac College in 1986 and a MS in Rehabilitation Medicine from the University of Washington in 1991. Kathleen completed certification for the Sensory Integration and Praxis Test and received Level I TEACCH Training through the University of North Carolina at Chapel Hill. While direct service and consultation for children with neurodevelopmental disabilities are certainly her passion, she has held administrative, leadership, and policy-making positions in hospital, outpatient, early intervention, human service and school-based settings. She is a PhD candidate in Infant Mental Health and Early Childhood Development at Fielding Graduate University with a dissertation research focus on attachment relationships between primary caregivers and young children with disabilities. In 2016, Kathleen received the Champion for Children Award from the Washington County Coalition for Children and was recently appointed to the Rhode Island Leadership Education in Neurodevelopmental and Other Related Disabilities Training Program (RI-LEND).  Kathleen currently serves full-time on the faculty of the Occupational Therapy Department at Salem State University in Salem, Massachusetts.  She enjoys gardening, yoga, and March Madness but her favorite occupation is spending time with her children.
---
Group Discounts
Register 5 or more participants in a group and automatically receive a discount of 15% off tuition fees!
Use the promotional code STAR2020 upon checkout to receive the discount on 5 or more registrations. Participants are not required to register at the same rate or for the same symposium days. Both individual and professional rates apply.
If you must register a group separately, please send the names of all participants in your group to education@spdstar.org by October 2, 2020 for each person to receive a partial refund for the 15% discount. All registrations must be received before partial refunds are issued.
Groups must be determined and paid in full before the start of the conference. 
---

Continuing Education



STAR Institute is an AOTA Approved Provider of Continuing Education. The assignment of AOTA CEUs does not imply endorsement of specific course content, products, or clinical procedures by AOTA.
AOTA continuing education credit awarded: 4 Hours (.4 AOTA CEU)
*Continuing Education credits through any other associations will not be provided. Please check with your association to inquire about receiving credit for attending this program.