Our Sensory Stories
Meet Jordan - Our latest sensory story!
---
Help us transform more lives!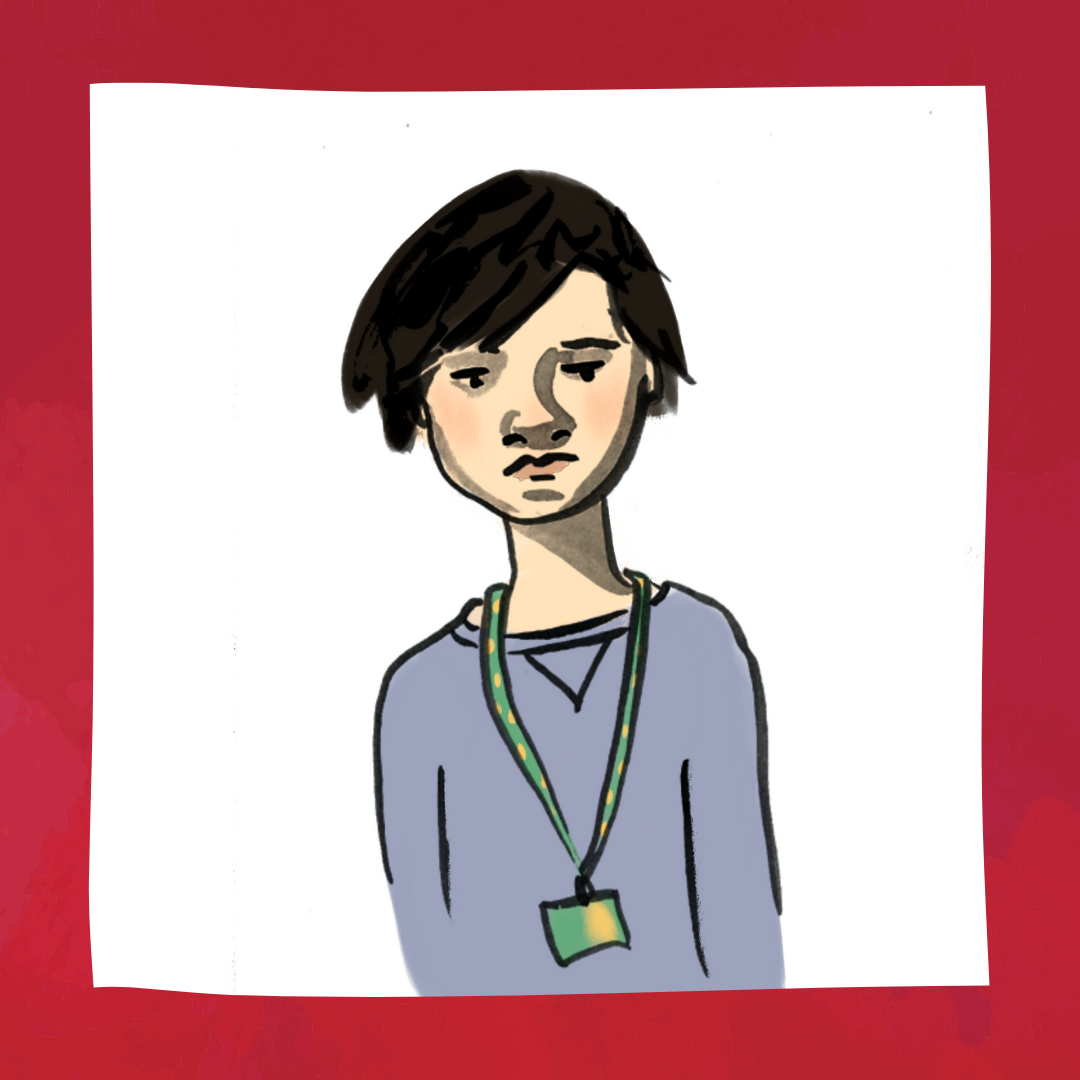 Meet Nate. He's 11 years old, and he likes swimming, go-karting, and visiting the river with his Dad. Nate uses an Augmentative and Alternative Communication (AAC) device for communication, and he also communicates through his body! He flaps and squeals to express pleasure and removes his shoes and socks to express excitement (good or bad). Sometimes hitting himself in the head is how his body processes overwhelming feelings of sadness or anger. Nate has a full-time aide called Tay, he trusts Tay and they get on well most of the time.
Nate likes school but at lunchtime, the cafeteria is challenging, especially the buzz and flicker of fluorescent lights, the food smells and the sight of other people eating. Nate's normal lunch items aren't available today and he is being offered a sandwich. 
Nate eats very few foods, and recently the number of food items has dropped to just dinosaur-shaped chicken nuggets and goldfish crackers. He also accepts a vanilla-flavored nutrition drink. When these foods are not available, Nate becomes distressed, no longer recognizes his hunger, and can think only about how to get food that feels safe.
Meal-times are hard and often feel like interruptions. Nate has a history of gag responses when looking at soft and pureed foods and in response to certain food smells and textures. When presented with breakfast porridges at a young age, Nate would make a loud keening sound that his caregivers interpreted as humorous. Nate also had body-based reactions to the texture and smell of green vegetables, particularly leafy vegetables, sometimes bringing these foods back up. More often than not, these cues of distress were missed and he was instructed to eat the food anyway.
Nate has very specific preferences about where he eats and what spoon and bowl he will use. When his chicken nuggets aren't available, the only protein intake he gets is from the nutritional drink. 
Today, Nate's food is not available because the supermarkets are having supply issues. His parents have driven to every grocery store within a 20-mile radius and tried ordering online. 
His Mom keeps telling him that he is hungry, but what he feels is tired, angry, and unsafe. He knows exactly what he needs and he has communicated it very clearly. Why can't he just have his normal chicken nuggets?

Feeding and Eating Difficulties
Sensory Health Supports Feeding Success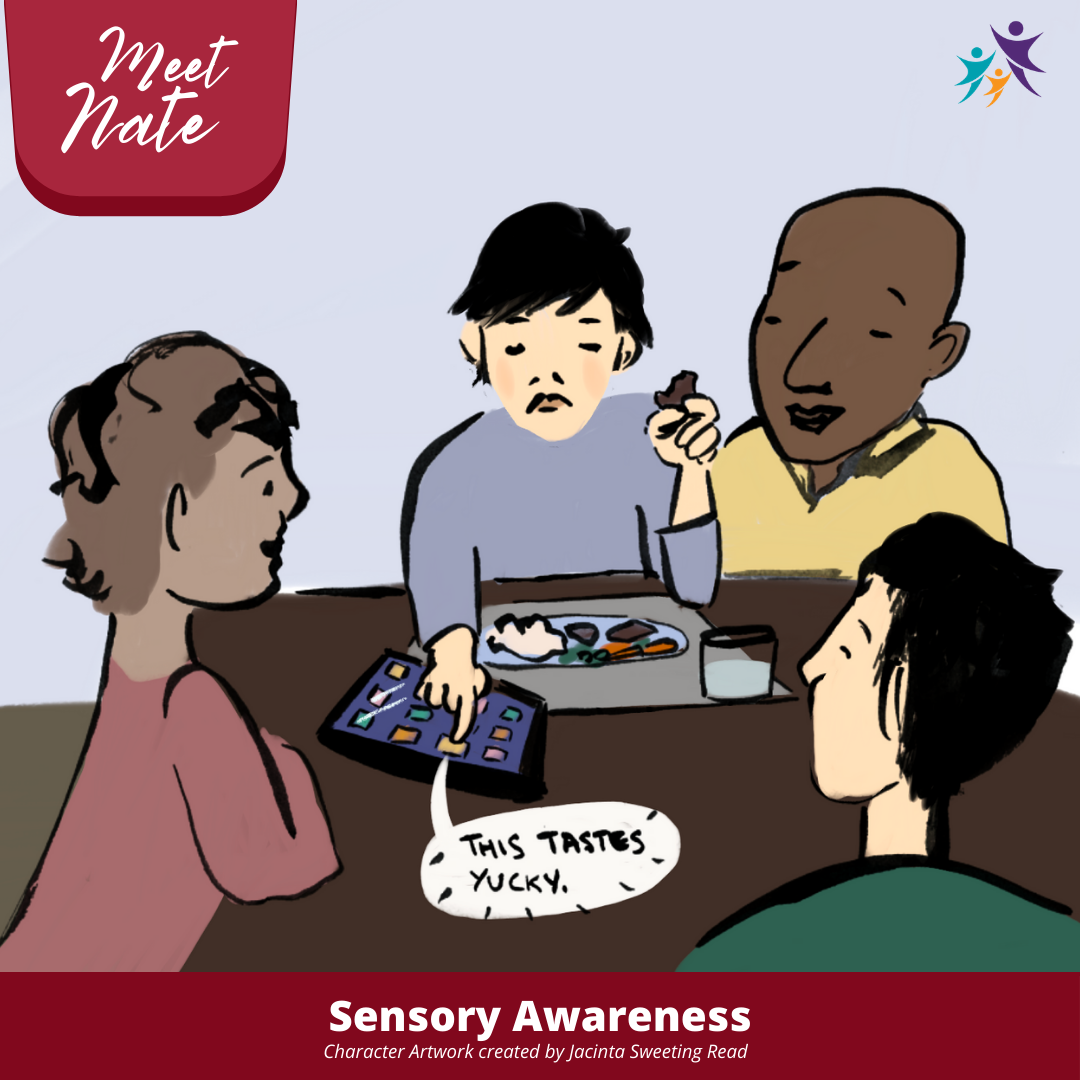 With support from a Speech and Language Therapist with a specialty in feeding and sensory integration, Nate and his family were able to adopt a problem-solving, understanding-based approach to menu options. 
Taking their time, and using the AAC device to ensure Nate was comfortable and felt safe and listened to, the team helped him discover a wider range of foods that he could tolerate and remain organized around. They were all white or beige foods that he could pick up with his fingers and, most importantly, they were all his choice. He discovered a new love for french fries and bananas and can eat different brands of chicken nuggets again. Nate continues to have very specific requirements around packaging because food needs to be predictable for him.
Does Nate's story sound familiar to you? For support with feeding and/or a sensory integration and processing assessment, reach out to your sensory-focused occupational therapy practice or contact us at STAR Institute and we'd be happy to guide you. 
Feeding therapy should always be client-led, respectful, developmental, and sensory- and trauma-informed.
Sensory Health Transforms Lives 
This year we have shared the stories of seven characters who are very dear to our hearts - each character represents a different aspect of how differences in sensory integration and processing impact health and wellness. The characters are from different stages of life, contexts, and family backgrounds but they all have one thing in common: discovering the power of sensory processing transformed their lives for the better. These stories are based on real life, real testimonies, real people. 
Help us do more! We are raising funds for our education and advocacy work. So far in 2020, we have run free and pay-what-you-can parent workshops, trained school-based occupational therapists, educated educators, and more. With your support, we want to reach out to school districts, law enforcement agencies, more families and individuals, more clinicians, and educators. Your gift will be put to work immediately.