Let's Talk Sense: Keys to Sensory Success
---
Thank You to Our Sponsor



Due to their generous support, we are able to offer this program at a reduced rate.
 
Join STAR Institute's clinical team for this 3-day, open-forum discussion on the needs and issues of daily life facing the sensory community. Whether you are a parent of a child with sensory differences, an individual who identifies as having sensory differences, or a professional supporting those with sensory differences, come share in the discussion as we explore specific topics each day. Take part in the conversation as we increase our understanding of sensory health by addressing common questions about day-to-day challenges from caregivers/individuals. Join breakout discussions to chat in groups about each topic and receive usable takeaways to apply in our daily lives.
---
Discussions You Don't Want to Miss:
Monday, May 9: The Sensory Connections to Successful Toilet Training and Pelvic Health
Tuesday, May 10: Supporting Successful Social Interactions for Playdates and Group Play
Wednesday, May 11: Strategies for Successful Family Meals
---
STAR Voices You'll Hear From: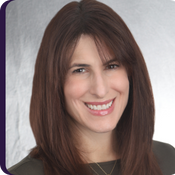 Mim Ochsenbein, MSW, OTR/L (she/her)
Director of Education

Mim Ochsenbein, MSW, OTR/L has been a practicing pediatric occupational therapist for over 25 years. She received her BSc in Occupational Therapy from the University of Southern California (USC) in 1996 and her MSW from the University of California-Los Angeles (UCLA) in 2012. She has received advanced training in sensory integration (SIPT certification, STAR ProCert1, STAR ProCert2), listening therapy (Therapeutic Listening, iLs), feeding therapy (SOS), DIR, mental health (DC:0-5 Diagnostic Classification of Mental Health Disorders of Infancy and Early Childhood), and infant massage (CIMI). Her work in occupational therapy with children and youth has occurred in a variety of settings including early intervention, school based, clinic based, mental health and private practice.  As a social worker, she provided case management, program development, and program management. Mim has taught both university level (California State-Dominguez Hills) and professional continuing education courses since 2013, spoken internationally, and has co-authored works for professional publications. She has been in her current role at STAR Institute since 2017 at the invitation of Dr. Lucy Jane Miller, PhD, FAOTA, OTR.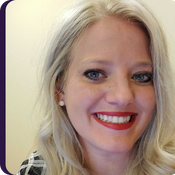 Anna Miller, OTR/L (she/her)
Occupational Therapist
Anna graduated from Murray State University with a bachelor's degree in Exercise Science, then directly went on to earn a Master's in Occupational Therapy from Tennessee State University in 2012. Since that time, she has worked in a variety of settings including acute hospital care, long term sub-acute, and home health. She moved toward being a full time pediatric therapist in 2014. She has become DIR Floortime certified and has taken Level 1 STAR mentorship. She then joined the STAR team in 2021. Her special interests include pelvic health, in which she has additional training with pediatric pelvic health, as well as interception training. Anna is also passionate about providing occupational therapy to underserved populations in the world. She has been able to serve on several medical mission trips in Haiti, Nicaragua, Thailand, Vietnam, and Ukraine. She is an active member of the American Occupational Therapy Association (AOTA). Anna is originally from Illinois and is enjoying her move to Colorado. She enjoys kayaking, hiking, and going to concerts.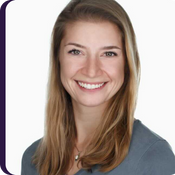 Delaney Olinger, MOT, OTR/L (she/her)
Occupational Therapist
Delaney received her bachelor's degree in Psychology from Illinois Wesleyan University and her Master's in Occupational Therapy from Colorado State University. During her master's program, Delaney completed a three-month clinical rotation at STAR Institute where she received training in Sensory Processing Disorder including STAR Mentorship Level 1 and over 20 hours of continuing education courses through STAR Online Learning. Through this clinical rotation, Delaney quickly discovered her passion for a relationship-focused, play-based approach to therapy. Delaney also gained experience co-leading groups at STAR including School Readiness, Bike Camp, and Rebounders. Prior to joining STAR, Delaney gained work experience in outpatient pediatrics, acute care, inpatient rehabilitation, and community settings.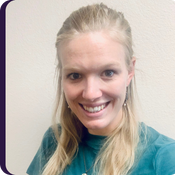 Nicole Pielage, MS, OTR/L (she/her)
Feeding Specialist/ Occupational Therapist
Nicole graduated from University of Wisconsin La Crosse with a Bachelor's of Science in Psychology and a Master's of Science in Occupational Therapy from Colorado State University. Nicole has been a part of a variety of research projects and completed her thesis on the benefits of nature exposure and the use of nature as a therapeutic tool. She is also passionate about food and loves to cook in her free time which started connecting to her OT practice when she took the SOS feeding course through STAR and began helping kids learn about food too.
Prior to joining the STAR institute, Nicole has experience working in Pediatric Home Health, contracting with Early Intervention teams, and completing a fellowship through Children's Hospital and the University of Colorado on autism assessment, treatment, and leadership education in neurodevelopmental and related disabilities (LEND). She is driven to help families succeed through a play-based and relationship focused approach to treatment.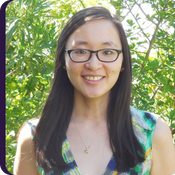 Joelle Fang, MS, CCC-SLP
Feeding Specialist/Bilingual Speech-Language Pathologist
Joelle graduated from Washington University in St. Louis with her bachelor's degree in biochemistry. She then received her master's degree in speech-language pathology from the University of Arizona, where she completed a LEND (Leadership Education in Neurodevelopmental Disabilities) Fellowship as well as a certification in working with bilingual populations.
Prior to working at STAR Institute, Joelle completed her clinical fellowship at JFK Partners, a program of the Department of Pediatrics of the University of Colorado School of Medicine, where she focused on the assessment and treatment of children with neurodevelopmental disabilities. She then worked in pediatric home health, where she mainly worked with children with feeding difficulties and bilingual children. Joelle is fluent in Mandarin Chinese and has intermediate proficiency in Spanish. She is also trained in the SOS Approach to Feeding.