2022 Sensory Health in Schools Speakers
Mim Ochsenbein, MSW, OTR/L (She/Her)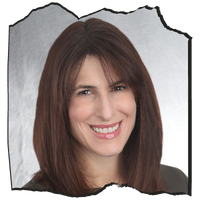 Director of Education | STAR Institute
Mim Ochsenbein, MSW, OTR/L has been a practicing pediatric occupational therapist for over 20 years. She received her BSc in Occupational Therapy from the University of Southern California in 1996 and her MSW from the University of California-Los Angeles in 2012 with an emphasis in non-profit management. She has received advanced training in sensory integration (SIPT certification, SPD ProCert1, SPD ProCert2), listening therapy (Therapeutic Listening, iLs), feeding therapy (SOS), DIR, and infant massage (CIMI). Her work in occupational therapy with children and youth has occurred in a variety of settings including early intervention, school based, clinic based, mental health, and private practice.  As a social worker, she provided case management, program development, and program management. Mim has taught both graduate level and professional continuing education courses since 2013 and has been at the STAR Institute since 2017 at the invitation of Dr. Lucy Jane Miller, PhD, FAOTA, OTR. Mim strives to learn more and teach better.
---
Ashford Duffy - Co-Host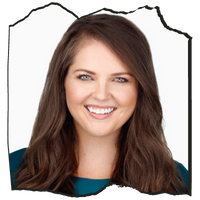 Content Marketing Manager | Ed2Market

Ashford Duffy is currently Content Marketing Manager at Ed2Market and a forever educator with a decade of classroom and school leadership experience. Originally from Virginia, Ashford is a proud alumna of the College of William and Mary and still considers herself part of the KIPP New Jersey (Newark, NJ) and Rocky Mountain Prep (Denver, CO) families, where she was lucky to work with incredible students, staff, and communities. Most recently, she was a professional learning facilitator and Managing Director at MindSpark Learning, a Denver-based education non-profit devoted to upskilling educators and professionals in innovative leadership. In her free time, Ashford loves spending time with her husband and daughter, participating in anything music-related, and crafting.
---
Colleen Cameron Whiting, OTD, OTR/L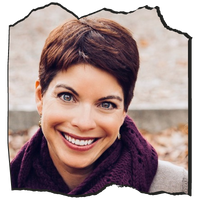 School Practice Faculty Lead | STAR Institute

Colleen has worked as a pediatric occupational therapist for over 20 years, primarily in public schools. She received her Master's Degree and Post-Professional Doctorate from Boston University. Her expertise lies in holistically supporting children, particularly children with sensory processing differences, autism, and those that have experienced trauma. Colleen is passionate about the integration of sensory and relational-based support for children. As a clinician, she prides herself on being grounded in engagement with a focus on fun and the goal of improving the quality of life for her clients. Colleen has published numerous articles and chapters. She is SIPT and DIR/Floortime certified as well as trained in the use of Integrated Listening Systems. Colleen is a cofacilitator of the AOTA School Mental Health workgroup and has led multiple professional development trainings for occupational therapists, parents, and educators. Colleen is also the owner of a private practice called The SPARK Sensory Clinic, on the faculty for STAR Institute, and a lecturer for the post-professional OTD program at Boston University.
---
Sarah A. Schoen, Ph.D, OTR/L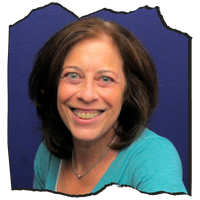 Director of Research | STAR Institute
Dr. Schoen is an occupational therapist with 30 years of clinical experience and a doctorate in occupational therapy from New York University (2001). She completed a two-year post-doctoral fellowship awarded by the Developmental Psychobiology Research Group at the University of Colorado Health Sciences Center, Department of Psychiatry, working with Dr. Lucy Jane Miller. During her fellowship she was awarded the Developmental Psychology Endowment Grant from the William T Grant foundation to study the Sensory Processing Scales, which she is co-developing and researching with Dr. Miller. Dr Schoen is currently an Associate Professor at the Rocky Mountain University of Health Professions and has served on multiple doctoral committees.  She also co-developed and teaches the monthly Advanced Mentorship trainings at the SPD Foundation. She is certified in Neurodevelopmental Treatment and has advanced training in Sensory Integration Therapy, Therapeutic Listening, and assistive technology. Dr. Schoen received the Recognition of Achievement Award from the American Occupational Therapy Association in 1997 and the Virginia Scardina Award of Excellence from the American Occupational Therapy Foundation in 2011.
---
Rachel Ashcraft, MS, OTR/L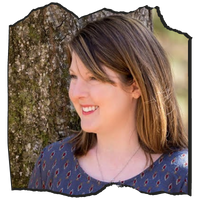 Founder | Foster the Future Alabama

Rachel Ashcraft is a licensed and registered occupational therapist and TBRI Practitioner.  She received her Master of Science degree in Occupational Therapy from the UAB. Rachel is the clinical supervisor for OT/PT/ and Counseling services at the Hoover location of Child'sPlay Therapy Center.  She founded and directs a non-profit, Foster the Future Alabama, with the mission of reducing inequality in access to health and wellness services for children in foster care. She currently serves as President for the Alabama Occupational Therapy Association as well as on the AOTA school of mental health community of practice. She has been at the forefront of the national OT movement towards more trauma informed care across the profession.  She has received recognition from both State and National Occupational Therapy Associations for her work with vulnerable children, including receiving the 2018 Emerging & Innovative Practice Award from The American Occupational Therapy Association, Inc.
---
Shelley Carnes, MS, OTR/L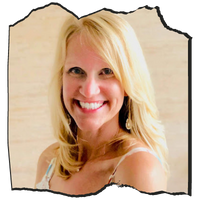 Executive Director | Hirsch Academy

Shelley Carnes is the co-founder and Head of School at The Hirsch Academy, a school in its 18th year that supports neurodivergent students, ages 5-14. She has a Bachelors of Science in Rehabilitation Science, a Masters in Occupational Therapy, is an Expert DIR Floortime Provider and is one of the I-ASC trainers for the ACTS certification program. Shelley is passionate about supporting Universal Design for Learning, as well as practices that are based in neuroscience and neurodiversity. She also designs and holds space for international discussions between The Hirsch Academy and self-advocates, families, professionals and educators within our community. Shelley is a proud mom, wife, and enjoys playing and exploring outside, playing the piano and will dance any chance she can get!
---
Amy Wagenfeld, PhD, OTR/L, SCEM, EDAC, FAOTA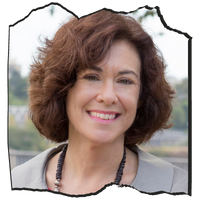 Occupational Therapist, Educator, Author | Boston University
Dr. Amy Wagenfeld roles as an occupational therapist include therapeutic and universal design consultant, educator, researcher, and author. In addition to her teaching and research roles in the Boston University Post-Professional Occupational Therapy Doctoral program and the University of Washington Department of Landscape Architecture, she is Principal of Amy Wagenfeld |Design, a therapeutic design consulting organization. She is a Fellow of the American Occupational Therapy Association, holds evidence-based design accreditation and certification. (EDAC) through the Center for Health Design and specialty certification in environmental modifications (SCEM) through the American Occupational Therapy Association, and certification in Healthcare Garden Design through the Chicago Botanical Garden. Amy was recently awarded the American Occupational Therapy Association Recognition of Achievement for her unique blending of occupational therapy and design. With a strong background in human development, Amy is passionate about providing people of all ages, abilities, and cultures equitable, inclusive, and safe access to therapeutic environments in which to recreate, learn, and socialize and recognizes that successful design must, at its core, support mental health and foster resilience. Amy presents and publishes widely in peer-reviewed and popular press publications on topics relating to collaboration with designers and inclusive access to nature. She is co-author of the award-winning book, Therapeutic Gardens: Design for Healing Spaces published by Timber Press in 2015 and is contracted with Routledge, Inc. to write a book about inclusive outdoor playspace design and with SLACK, Inc. to write a book about reconceptualizing how therapy can be provided outdoors.
---
Gloria Frolek Clark, PhD, OTR/L, BCP, FAOTA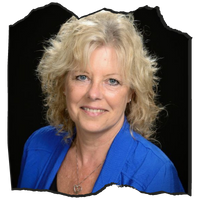 Occupational Therapist, Early Childhood Consultant, Author
Dr. Gloria Frolek Clark received her degree in Occupational Therapy from the University of North Dakota (1977) and her doctorate degree in Human Development & Family Studies (early childhood, special education emphasis) from Iowa State University (2010). She has over 40 years of experience working with children and families in early intervention/ schools and health-care programs as well as 15 years as a consultant for the Iowa Department of Education. For several years, she taught several classes at Drake's OTD program. Leadership activities include: AOTA Board Member; co-founded and first Chair of AOTA's EI and School SIS; co-editor of Best Practices for Occupational Therapy in Schools (1st and 2nd ed.), Best Practices for Documenting Occupational Therapy Services in Schools, and Best Practices for Occupational Therapy in Early Childhood; and author of chapters in other OT-related publications. She lives near Des Moines, IA with her husband and is blessed to have her 3 children and 7 grandchildren nearby.
---
 Amy Lewis, MSR, OTR/L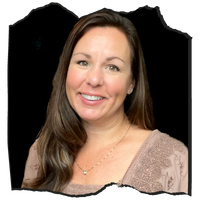 Occupational Therapist | Powerfully You

Amy Lewis is a mom, wife, and pediatric occupational therapist in Charleston, SC, USA.  She is a reformed idealist, a lover of logic and left brain thinking, and a lifelong learner (who has learned to appreciate her right brain, as well).  Amy has a particular interest in psychology, sensory integration, auditory interventions, relational neuroscience, and light touch body work.  She recently completed a 2 year mentorship in Tensegrity Medicine, an approach that treats the whole person from an integrated mind and body perspective, focused on the fascial system.  Amy's OT career began in the birth to three population, affording the opportunity to hone her focus on foundational skills like postural control and regulation.  Early mentors and teachers of great influence include Patricia Oetter, Nancy Lawton-Shirley, Sheila Frick, and Julia and Pat Wilbarger.  Certifications include SIPT, Therapeutic Listening, Rhythmic Entrainment Intervention, iLs, and Safe and Sound Protocol. Recent mentors of great influence include Kim Barthel and Tracy Stackhouse. When transitioning to work with older children and adults Amy maintained a focus on foundational skills and how they support regulatory capacity, while also bringing in her studies of mindfulness, and the practice of self compassion. Amy currently works at Powerfully You, teaching and supporting therapists, and lectures as Affiliate Faculty at The Medical University of South Carolina. Powerfully You is a culmination of  20 years working as an OT, combined with life experiences and learnings, and a passion for being with others on their journey in a way that comes alongside and offers information and tools.
---
Heather Spann, MSR, OTR/L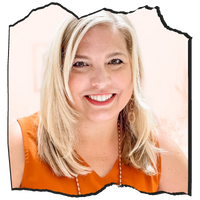 Occupational Therapist | Powerfully You
Heather Spann completed her Masters in Rehabilitation Sciences in Occupational Therapy from the Medical University of South Carolina in 2000.  She has practiced in pediatrics for over 20 years in a variety of settings including private practice, hospital practice, early intervention, residential youth programs, and schools. In her previous roles, Heather has served as a clinic administrator and in program development for a multidisciplinary pediatric outpatient rehabilitation center and as a community liaison in grant funding and residential care facilities. Throughout her career, her passion continues to be clinical practice with a specialty in sensory integration. Heather has completed extensive continuing education in sensory processing, feeding, and is SIPT certified. Her favorite career highlights include setting up a multidisciplinary developmental intervention and screening program in preschools funded through Duke Endowment and her current involvement in Powerfully You. Heather lives in Charleston, South Carolina with her husband and 2 children. She owns a private practice serving birth to teen in the natural environment, clinic setting, and a charter school. She is passionate about learning and continuing to serve in her community as well. She also currently serves as an Affiliate Faculty for the Medical University of South Carolina. Heather credits the amazing children, families, and coworkers she has the honor of working and partnering with as some of her greatest teachers.
---
Sue Bazyk, PhD, OTR/L, FAOTA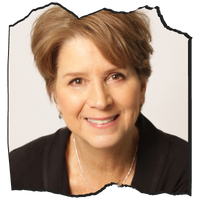 Professor Emerita | Cleveland State University

Dr. Susan Bazyk is Professor Emerita of the Occupational Therapy Program at Cleveland State University where she taught for 34 years. She is the founding director of Every Moment Counts, which was launched in 2012. This multi-pronged mental health promotion initiative focuses on helping all children and youth participate successfully throughout the day in academic and non-academic settings (www.everymometcounts.org). In addition to authoring the book, Mental health promotion, prevention, and intervention with children and youth: A guiding framework for occupational therapy (2011), Dr. Bazyk has authored over 30 journal articles and several book chapters in leading OT textbooks. Recent awards include the 2016 Crain's Cleveland Business Health Care Hero Award, the 2017 Outstanding Research Award for the College of Sciences and Health Professions at CSU, and the 2018 Award for Innovative and Emerging Practice from AOTA. As a Fulbright Specialist (2019–2024), Susan presented on Every Moment Counts in five New Zealand regions in February 2020.
---
Jan Hollenbeck, OTD, OTR/L, FAOTA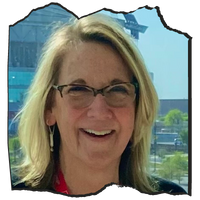 Co-owner | The Partnership for Advancement of School Service-Providers, LLC
Dr. Hollenbeck is a former Special Education Administrator responsible for related services, assistive technology, 504, and secondary transition services for a Massachusetts Public School District. Dr. Hollenbeck has lectured extensively on issues pertaining to the role of related services in the public schools including MA Department of Elementary and Secondary Education-sponsored institutes. She shares her expertise in school-based practice, secondary transition, and leadership through professional development, consultation, and authoring. She is co-founder of the Partnership for Advancement of School Service-Providers (PASS), providing professional development and consultation in areas that inform and empower related service providers and facilitate the success of children in educational settings. Dr. Hollenbeck is the MAOT liaison to the MA Department of Education and first author of the Guidelines for Provision of Occupational Therapy in Massachusetts Schools. She served on the AOTA Early Intervention and Schools SIS Committee and currently co-facilitates the AOTA State Leaders in School Practice CoP.
---
Dan Rosien - Self-Advocate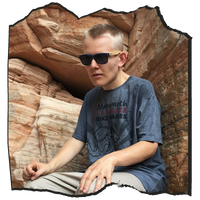 Dan is a learner, presenter, poet, and typing adventurer. He splits his time between Culver City, CA (the city) and Mammoth Lakes, CA (the mountains). Dan enjoys downhill skiing and recently learned to Nordic (cross country) ski. He and his family and friends also mountain bike, hike, backpack, and go on other adventures. Dan has presented at numerous conferences and for groups looking to learn about presuming competence and alternative means of communication. Below is an excerpt from one of Dan's presentations, and more information is available at danrosien.com.
---
Noah Seback - Self-Advocate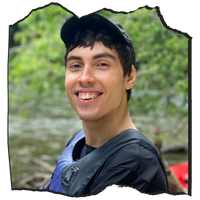 Noah Seback is a nonspeaking autistic and multi modal communicator turned self-advocate and business owner. He seeks to open minds and hearts to the often misunderstood nonspeaking lived experience of motor, sensory, emotional, cognitive and communication dissonance and differences. Through qUirk LLC, he mentors peers, their families and support personnel as they navigate their own nonspeaking autistic journeys.
---
Kieran Rose - Self-Advocate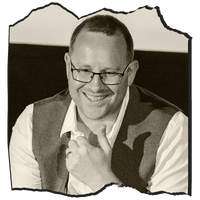 Writer, Consultant | The Autistic Advocate

Kieran Rose is a published Writer, International Public Speaker and former Educationalist whose blog: www.theautisticadvocate.com has been read by over one million people.

Kieran delivers his own specialist Autism training and consults for multiple different organisations includingthe UK North East Autism Society, Durham Constabulary (Police) and Addictions North East, among others. He is also Founder and Chair of The Autistic Cooperative , an International network and lobbying group for Autistic Professionals; and is Managing Director of the Social enterprise Infinite Autism, which supports Autistic people and families through funded partnership working.

Kieran has recently become an executive board member of SLP Neurodiversity Collective, a US-based non-profit internation network and lobbying organisation of Neurodiverse positive SLTs and OTs. He has also consulted on a number of Clinical Psychology-led research papers covering Autistic Masking, Autistic Burnout,  Autistic relationships, the voices of young Autistic people and Mate Crime in the Autistic community.

Kieran was diagnosed Autistic in 2003 and is married with three children; two of whom are diagnosed Autistic.
---
Andrea Stafford, MS, CCC-SLP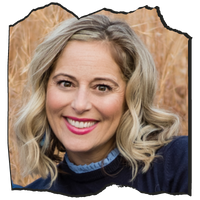 Speech Language Pathologist | Norfolk Public Schools
Andrea Stafford is a Speech-Language Pathologist with over 20 years of experience. She currently works in the Norfolk, MA public school system supporting students enrolled in preschool through second grade with diverse communication needs. Before entering the public school system, she served as the department chair at a nonprofit residential and day school for autistic children and young adults. She has a passion for collaborating with colleagues across related disciplines, and facilitating strong family-school connections. When not at work, she enjoys hiking, cooking, shopping, traveling, and spending time with her family and friends.
---
Stephanie Patrick, MA/CAGS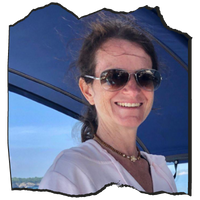 School Psychologist | Norfolk Public Schools
Stephanie Patrick is a school psychologist in Norfolk, Massachusetts.  She holds a Masters of Arts degree in Clinical Psychology and a Certificate of Advanced Graduate Studies in School Psychology.  Stephanie has been practicing as a school psychologist for over twenty years.  Her  role as a school psychologist includes team collaboration, consultation to staff and parents, individual and group student support and diagnostic assessment.  Research based behavioral approaches as well as principles of Cognitive Behavioral Therapy are used in her work.  Supporting students by teaching self-regulation, emotional control, and growth mindset is an important part of her practice.  Prior to working in the schools, Ms. Patrick worked at the Psychology Assessment Center at the Massachusetts General Hospital, was an assistant on various research projects, and worked in early intervention.  Stephanie enjoys traveling with her family.  She is an avid mountain biker and coaches a local youth team.  Outdoor activities and exploring nature are her passions.
---
Alicia Whitehead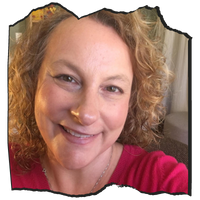 Lead Preschool Special Educator and Team Chair | Norfolk Public Schools

Alicia Whitehead has been a Preschool Special Educator with the Norfolk Public Schools for 30 years. She also serves as the Preschool Team Chair and acts as the liaison for incoming students from Early Intervention agencies located in Norfolk County. Within her district, Alicia has been a mentor to new educators, has served on literacy, site based and student referral committees, and has been the director of the extended year services program.
---
Meghan Ashburn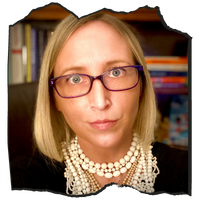 Educational consultant, parent mentor, and co-author
Meghan Ashburn is an educational consultant, parent mentor, and co-author of the upcoming book, I WIll Die On This Hill. She's passionate about inclusion and communication rights. Her website, Not An Autism Mom, is loaded with resources to help educators and parents support Autistic children inside and outside the classroom.