2020 Presentations & Speakers
Mona Delahooke, PhD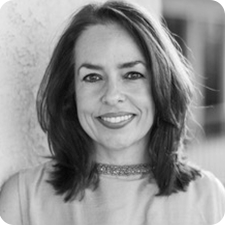 Beyond Behaviors: Understanding How the Autonomic Nervous System Sets the Groundwork for Emotional and Behavioral Control 
This presentation will introduce a new approach to solving children's behavioral challenges, focusing on building a child's foundation for emotional and behavioral control and moving beyond paradigms that focus on compliance and surface behaviors. Dr. Delahooke will describe behaviors as the tip of the iceberg; important signals that we should address by seeking to understand a child's autonomic cues under the overarching context of relational safety.
Learning Objectives:
List the three basic pathways of the ANS and the behaviors that are indicative of each of the three states
Explain how neuroception subconsciously impacts behavioral impulses
Describe how physiological co-regulation, warmth and interpersonal engagement informs clinical practice across disciplines
Explain how individually tailored treatment sets the groundwork for supporting children with oppositional defiant behaviors
Bio:
Mona Delahooke, PhD, is a licensed clinical psychologist with more than 30 years of experience caring for children and their families. She is a senior faculty member of the Profectum Foundation, an organization dedicated to supporting families of neurodiverse children, adolescents and adults. She is the author of the award- winning book, Beyond Behaviors: Using Brain Science and Compassion to Understand and Solve Children's Behavioral Challenges (PESI, 2019), and Social and Emotional Development in Early Intervention: A Skills Guide for Working with Children (PESI, 2017). Her popular blog, at www.monadelahooke.com covers a range of topics useful for caregivers and childhood providers.
---
 Greg Hickok, PhD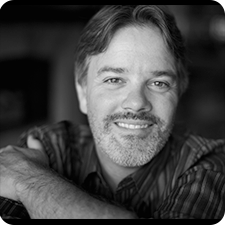 The Myth of Mirror Neurons
Mirror neurons have been touted as the basis for everything from action understanding and language to empathy and autism. Yet the evidence unambiguously refutes all of these claims. Dr. Hickok will discuss the origins of mirror neuron theory, how researchers made a wrong theoretical turn from the start, and where mirror neurons fit in a more balanced perspective on the neural basis of communication and cognition. 
Learning Objectives:
Explain what mirror neurons are and why neuroscientists originally believed they were important for action understanding
Describe how the original data and ideas were scaled up to include many cognitive functions and social abilities in humans
Explain why modern data refutes not only the application of mirror neuron theory to human cognition but also the original claims
Summarize how current models reframe mirror neuron function as well as cognition and communication
Bio:
Dr. Hickok's research focuses on the neurobiology of language, speech, and hearing with application to understanding the nature of acquired language disorders (aphasia). He has published over 165 peer-reviewed scientific papers and book chapters and edited several book volumes on the neurobiology of language and hearing. His research uses a multi-method approach including functional MRI, electrocorticography, neuropsychology, and computational modeling, and has been funded by the National Institutes of Health for the last three decades. He is also a PI on the NIH funded Center for the Study of Aphasia Recovery (C-STAR).
Dr. Hickok was the inaugural Chair of the Society for the Neurobiology, founding director of UC Irvine's Center for Cognitive Neuroscience, and Editor-in-Chief of Psychonomic Bulletin & Review from 2014-2019. He is the author of The Myth of Mirror Neurons: The Real Neuroscience of Communication and Cognition. (Sneak Peek - https://www.salon.com/2014/09/01/we_might_have_autism_backwards_what_broken_mirror_and_broken_mentalizing_theories_could_have_wrong/)
Dr. Hickok received his Ph.D. in Psychology and Linguistics at Brandeis University in 1991 and did post-doctoral training in Cognitive Neuroscience at MIT and the Salk Institute for Biological Studies. He joined the faculty at UC Irvine in 1996 where he is currently Professor of Cognitive Sciences and Language Science.
---
Kim Clairy, MOT, OTR/L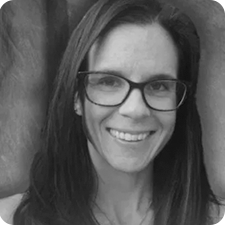 Beyond the Seen & Behind the Scenes: Becoming Self-Aware
Kim Clairy, an Autistic occupational therapist with significant sensory processing challenges will present intimate details of her own life. With the help her husband, William (a mystery writer),  Kim will explore and explain the "why" behind behaviors often seen in individuals with Autism and related disorders. Attendees will have ample opportunity to ask questions while also learning strategies to help those of all ages cope with the challenges that ASD individuals, and those that love them, can experience.
Learning Objectives:
Detail the social, emotional, and communication impacts sensory processing difficulties can have on an individual
Explain the importance of asking why a "problem" behavior is occurring
Describe ways to help identify the root of a behavior
Offer sensory, emotional regulation, and communication strategies for community integration and daily life challenges for those with sensory processing difficulties
 
Bio:
Kim Clairy OTR/L has unique expertise in understanding the inner world of Autism. Diagnosed with ASD as an adult, Kim broke through many barriers as she defied a healthcare system that said, "your Autism is severe; you need to live in a nursing home." Now, Kim helps give voice to those with ASD unable to articulate their inner worlds by sharing her personal journey and professional expertise through didactic and experiential seminars.
---
 Gustavo Reinoso, PhD, OTR/L
Measuring the Sensory Integration and Processing Construct: Looking Beyond the Problems
Despite having valid and reliable assessments, sensory integration and processing continues to be a difficult and often elusive construct to measure. The results of testing, clinical observations, and proxy measures often circle around concepts of deficits that evolved out of classic testing theory, rarely highlighting strength related profiles. The following presentation revises common measurement difficulties in our available assessment tools and invites clinicians to consider alternative paradigms. These alternative paradigms capitalize on different ways of measuring skills while capturing profiles of strengths along constructs such as curiosity, sense of agency, motivation, and perseverance, among others.
Learning Objectives:
Identify the most common measurement approaches utilized when creating assessment tools
Examine how different measures may bias your professional reasoning influencing the creation of 'disorder based' or 'strength based' profiles
Create a plan to incorporate new measures in your clinical practice
Describe less common constructs that may assist you in creating strength-based profiles when providing services for your clients
Bio:
Gustavo Reinoso graduated as an occupational therapist in Argentina and completed his Ph.D. at Nova Southeastern University (NSU). He has been a clinician for +20 years assessing and treating children and youth with disabilities in a variety of government, clinical and community settings. He is an expert in sensory processing and regularly delivers education and services to clinicians and families in Europe, North America, Asia, Latin America, and the Caribbean. Dr. Reinoso's research areas of interest include: sensory integration and processing, autism, development, children and youth and the development of assessment instruments. He has published peer-reviewed articles, book chapters, letters to the editor and training manuals. He is an Associate Professor at the Department of Occupational Therapy at Nova Southeastern University in Tampa, FL.