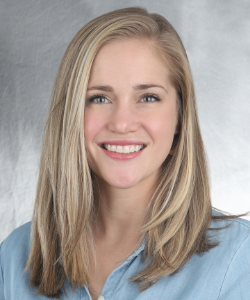 Occupational Therapist, Autism Support Services Lead
Kayla Carey, OTR/L (she/her)
Kayla has more than 10 years experience with children, adolescents and their families. She has supported clients in the private clinic, outpatient pediatric hospital, and school settings. Prior to working at STAR Institute, Kayla worked in a multi-disciplinary, collaborative team at a nationally recognized children's hospital as well as a relationship based school serving individuals with complex sensory-motor, communication, and learning differences.
Kayla's treatment lens is rooted in relationships, building trust through respectful interactions, and presuming competence with the individuals she works with. She has received training in therapy for Sensory Integration/Processing differences, including Mentorship with the STAR Institute. She is trained in DIR/Floortime, Integrated Listening Systems (iLs), Autism Fitness, the social model of disability, and supporting individuals who have trouble producing reliable speech and those who are non-speaking through Spelling to Communicate.
Kayla is committed to the neurodiversity paradigm and provision of neurodiversity affirming therapies across the lifespan and in every context. She is an ally and is always learning.