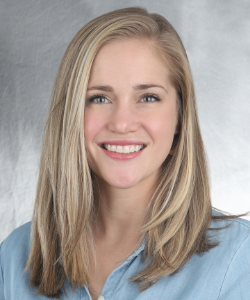 Kayla Carey, OTR/L (she/her)
Kayla began her journey as an occupational therapist after volunteering at a relationship based school in Atlanta, Georgia. She served individuals with sensory-motor, communication, and learning differences. She later went on to work at the school, as she simultaneously completed her Master's degree in Occupational Therapy from Brenau University. During her schooling, Kayla also volunteered at an equine assisted therapy program. Prior to working at STAR Institute, Kayla worked in a multi-disciplinary, collaborative team at a nationally recognized children's hospital. 
Kayla has worked with children and adolescents with a wide range of support needs in the private clinic, outpatient pediatric hospital, and school settings. She has received training in Sensory Processing Disorder treatment, including Level One Intensive Mentorship with the STAR Institute. She is trained in DIR/Floortime, Integrated Listening Systems (iLs), as well as supporting non-speaking individuals through alternative communication and fitness programing.