Community Workshop for Parents & Caregivers: Let's Talk Sense | REGISTER NOW
Join STAR Institute and some of its expert clinicians for three nights of learning as we explore the keys to a sensory-informed life. Each night, STAR's Clinical Director will be joined by a different STAR therapist to share tips and strategies around some of families' most often asked questions including:
"How can I support and be there for my family when I am constantly feeling burned out?"
"What can I do to help my child transition from thing to thing/place to place more smoothly?"
"We feel like we walk on egg shells around our child. Why is that and what can we do?"
Each night will begin with a 30-40 minute conversation led by the therapist before a live Q&A where you can ask STAR's occupational therapists and mental health providers your own questions.
$10 For All 3 Days + 45-day Access to Recordings
April 25-27, 2023
Daily | 6:30 PM-7:30 PM MT
via Zoom Video Conferencing 
 

Scholarships are available. Complete our scholarship application at bit.ly/starworkshopscholarship by April 14, 2023.
---
Discussions You Don't Want to Miss:
Tuesday, April 25: Caring for Yourself So You Can Care for Others
Wednesday, April 26: Keys to Successful Transitions in Life's Big and Small Moments
Thursday, April 27: Beyond Fight, Flight, or Freeze: How to Support Regulation
---
STAR Voices You'll Hear From: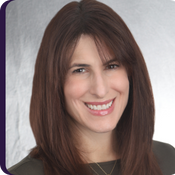 Mim Ochsenbein, MSW, OTR/L (she/her)
Clinical Director

Mim Ochsenbein, MSW, OTR/L has been a practicing pediatric occupational therapist for over 25 years. She received her BSc in Occupational Therapy from the University of Southern California (USC) in 1996 and her MSW from the University of California-Los Angeles (UCLA) in 2012. She has received advanced training in sensory integration (SIPT certification, STAR ProCert1, STAR ProCert2), listening therapy (Therapeutic Listening, iLs), feeding therapy (SOS), DIR, mental health (DC:0-5 Diagnostic Classification of Mental Health Disorders of Infancy and Early Childhood), and infant massage (CIMI). Her work in occupational therapy with children and youth has occurred in a variety of settings including early intervention, school based, clinic based, mental health and private practice.  As a social worker, she provided case management, program development, and program management. Mim has taught both university level (California State-Dominguez Hills) and professional continuing education courses since 2013, spoken internationally, and has co-authored works for professional publications. She has been in her current role at STAR Institute since 2017 at the invitation of Dr. Lucy Jane Miller, PhD, FAOTA, OTR.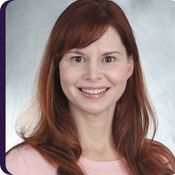 Gina Crites, OTR/L, MFTC
Counselor
Gina has a Master's degree in Marriage and Family Therapy from the University of New Hampshire (2009).  She currently provides therapy to individuals (8 years through adulthood), couples, and families in-person or through telehealth (Colorado residents only). Clients would describe Gina's style as reflective, collaborative, and experiential. She has a calm yet dynamic presence and works from a compassionate, curious, and empowering stance. 
Gina's practice is rooted in attachment and systems theories, making her truly a relationally focused therapist. As such, she believes that our greatest healing occurs in the context of relationships. She has always been oriented toward a biopsychosocial approach to her theory of change, thereby honoring the importance of the mind-body connection. She believes that within a safe space and through our attuned relationship with Self and others, we all have the power to tune into our instinct towards healing.  
With her early career in occupational therapy, Gina has incredible understanding of the importance of self-determination for clients: competence, autonomy, and relatedness. This—coupled with her deep understanding of sensory integration and processing and the importance of occupational roles—truly sets her apart. Her practice honors and respects each person's unique history and individual differences, and sets clients up for experiencing a deeper sense of self and relational health, on the clients' own terms. 
Gina was drawn to couples and family therapy for its non-pathologizing approach to viewing clients' problems. While biological factors certainly play a role, so do clients' experiences within their families, partnerships, and larger society. She is passionate about empowering parents to reflect on and integrate their own experiences in service of their children's health and wellness, as well as their own. "Society does not prioritize proactively supporting its members' health and therefore, parents and families are not set up for success. This is particularly true for oppressed groups, the poorly included and the disenfranchised."  She believes that parents innately know how high the stakes are and are doing their best, and, like all of us, only benefit from being and feeling less alone in their pain and struggle.  
Gina is especially equipped to support neurodivergent individuals, couples and families, as well as those navigating issues around disability and chronic illness. She is capable of easily moving between deep therapeutic work, parent coaching and individual skills training - making her a versatile therapist. She has experience supporting clients with life transitions, anxiety, depression, non-suicidal self-harm, suicidal ideation, recovery from adverse childhood experiences and trauma, developing deeper emotional awareness, identifying and leaving behind maladaptive coping patterns, and improving self-esteem.  
Above all, Gina is a sensory informed, neurodiversity affirming and LGBTQIA+ allied, culturally sensitive and attachment-focused therapist with a special interest in interpersonal neurobiology who strongly believes in the healing power of making sense of our experiences in the context of relationships where we feel seen, heard, and understood.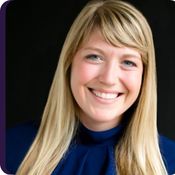 Jayna Niblock, PhD, OTD, OTR/L, BCP
Occupational Therapist
Jayna graduated from Simpson College with a bachelor's degree in biology and Spanish. She then completed a doctorate in occupational therapy at Creighton University. Jayna was the first Occupational Therapy Pediatric Resident (now called Fellowship) with Creighton University following her occupational therapy degree. During this time, she received advanced training in Sensory Integration and Processing, feeding, the Neonatal Intensive Care Unit, and education. Jayna has worked in a variety of pediatric settings prior to coming to STAR Institute and is Board Certified in Pediatrics through the American Occupational Therapy Association (AOTA). She currently serves as the Technology Coordinator for the Sensory Integration and Processing Special Interest Section for the AOTA.
Jayna enjoys engaging in play-based therapy focused on relationship building between a child and their family. She brings a strengths-based approach to support the child and family achieve their goals in life. Jayna has advanced training in Sensory Integration and Processing differences including Mentorship Certification through the STAR Institute. She is also trained in Integrated Listening Systems (iLS) and the Sequential Oral Sensory (SOS) approach to feeding. Jayna has a Doctor of Philosophy in Educational Leadership and seeks to support practice through research and evidence.
Jayna is an ally to the neurodiverse community and strives to learn more and integrate practices which support neurodiverse persons to build a strong sense of self and live their most sensory-rich lives.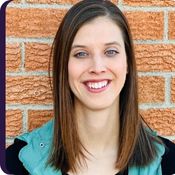 Chelsea Marquette, (COTA/L)
Licensed Certified Occupational Therapy Assistant
Chelsea graduated with her Bachelor of Science in Family Studies and Human Services from Kansas State University in 2014 and then in 2018 graduated from Pueblo Community College with an Associate of Applied Science Occupational Therapy Assistant. Since 2018 she has worked in multidisciplinary team pediatric outpatient settings and post-acute care rehab with adults. She has supervised four OTA students and in May 2022 presented for OTAC on social emotional development in children and teens with her past supervising OTR. Chelsea enjoys building relationships with families and helping them find joy together. Her special interests include providing trauma-informed and neurodiverse-affirming care. She has taken courses to expand her understanding of trauma through the Starr Commonwealth and with Bessel van der Kolk. She has also taken the Learn Play Thrive Approach to Autism course. She is a member of AOTA and enjoys learning more to become a better OTA. During her free time, Chelsea likes soaking up the sunshine, reading, yoga, and going to museums.