Newborn & Postpartum Support Group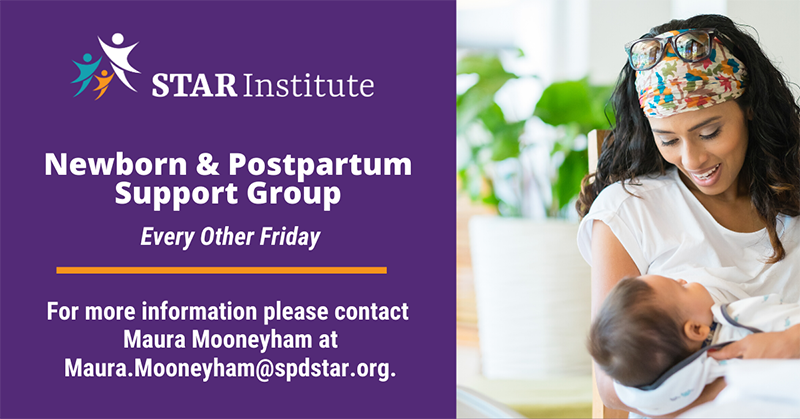 Join us for our newborn & postpartum support group created to assist you in all the different aspects of development for babies and mothers, starting right after birth.
Who: New moms and moms of new babies. You can join the group at any time!
Time: 9:30-10:30AM
Dates: Every other Friday
Upcoming dates:
January 17th | January 31st,
February 14th | February 28th
March 13th | March 27th
Where: 6911 S Yosemite St, Centennial CO 80112
Cost: $10 per class
Facilitated by: Kelly Fitzpatrick, MA, CCC-SLP, CLC and Maura Mooneyham, M.S.,OTR/L, CLC.
Kelly and Maura have created an approach that combines their backgrounds of Speech Language Pathology, Occupational Therapy, and Lactation Counseling to incorporate the importance of:
regulation
relationship
sensory
on breast & bottle feeding, feeding/eating skills, development, and support for parents.
To sign up or for more information please contact Maura Mooneyham at Maura.Mooneyham@spdstar.org.