Off-site Level 1 Mentorship Programs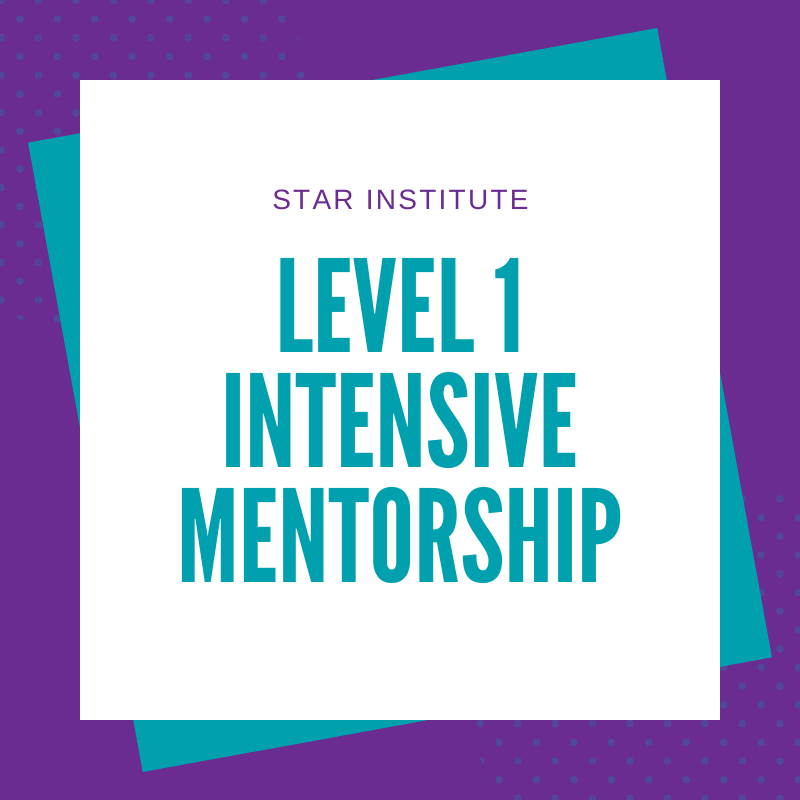 STAR Proficiency Certification
Completion of a Level 1 Mentorship Program allows participants the option to obtain STAR Proficiency Certification Level 1.
The Off-site Level 1 Mentorship, Clinical Reasoning in Intervention, is conducted in sessions of 4 consecutive days. Working in a group setting (15-25), participants of STAR Institute's Off-site Level 1 Intensive learn to apply clinical reasoning through lectures, video treatment observation and analysis with experienced STAR faculty.
This version of the Level 1 Mentorship program includes the same core content as our traditional, onsite program.
 
Observe children in videotaped 1:1 therapy with experienced STAR Institute Treatment Center therapists using combined occupational therapy (OT) and listening therapy (LT)
Receive group processing/supervision guided by faculty level clinicians from the STAR Institute
Learn about the newest assessment tools for the SPD population
Opportunity for small group discussions specific to practice areas
These courses are limited to 25 participants.

2024 Off-site Course Dates:
STAR Institute has not yet scheduled any additional Off-site Level 1 Intensive Mentorship programs.
If you are interested in scheduling a future Off-site Level 1 Mentorship program for your organization (minimum of 15 people), please complete our Off-site Level 1 Mentorship Host Inquiry Form.
 
Program Cost
$1,699 per person, including a $299 deposit upon application.
 
Application
Complete your application online, attach a copy of your current curriculum vitae or resume, and submit the $299 deposit. We will notify you by email within 5 business days regarding your acceptance into the program. Participant selection will be based on priority of applications received and previous work/educational experience. If you are not selected to participate in the mentorship program at this time, your initial $299 deposit will be refunded to you in full. Once accepted into the mentorship program, the $299 deposit becomes non-refundable.
 
Who Should Attend
The Level 1 Mentorship program is designed for Occupational Therapists, Occupational Therapy Assistants, Speech Language Pathologists, and Physical Therapists to enhance diagnostic and clinical reasoning skills. Applicants must currently work with children with disordered Sensory Processing and a minimum of 2 years' pediatric experience is preferred.
 
STAR Institute Credentials 
STAR Institute awards competency credentials to participants who demonstrate proficiency at each individual course level. Participants receive credential certificates documenting completion of the specialized training in SPD.
All participants receive an Advanced Mentored Clinician Level 1 credential upon completion. Individuals interested in achieving the STAR ProCert 1 credential are required to take STAR Proficiency Level I course within 3 years of completing the Level 1 Mentorship program.
 
Continuing Education
STAR Institute is an AOTA Approved Provider of continuing education. The assignment of AOTA CEUs does not imply endorsement of specific course content, products, or clinical procedures by AOTA.

Approximately 25.5 Professional Contact Hours (2.55 CEUs) are awarded for full completion of an Off-site Level 1 Intensive Mentorship program.