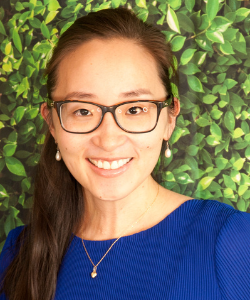 Feeding Specialist/Bilingual Speech-Language Pathologist
Joelle graduated from Washington University in St. Louis with her bachelor's degree in biochemistry. She then received her master's degree in speech-language pathology from the University of Arizona, where she completed a LEND (Leadership Education in Neurodevelopmental Disabilities) Fellowship as well as a certification in working with bilingual populations.
Prior to working at STAR Institute, Joelle completed her clinical fellowship at JFK Partners, a program of the Department of Pediatrics of the University of Colorado School of Medicine, where she focused on the assessment and treatment of children with neurodevelopmental disabilities. She then worked in pediatric home health, where she mainly worked with children with feeding difficulties and bilingual children. Joelle is fluent in Mandarin Chinese and has intermediate proficiency in Spanish. She is also trained in the SOS Approach to Feeding.