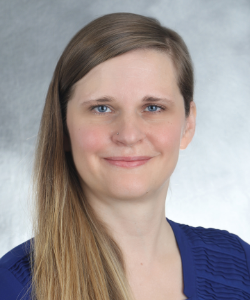 Courtney McDonnell, Psy.D. (she/her)
Dr. Courtney McDonnell is a licensed clinical psychologist in the state of Colorado. She graduated with her Bachelor's degree in psychology from the University of Wisconsin-Madison and went on to earn her Master's degree and Doctorate in clinical psychology from the University of Denver. She completed her pre-doctoral training at the Casa Pacifica Centers for Children & Families in Camarillo, CA and her post-doctoral training at Atlanta Psychological Services in Atlanta, Georgia. Dr. McDonnell comes to the STAR Institute with extensive experience working with children and their caregivers in the area of mental health. She has specialized in the areas of child and adolescent development, neurodevelopmental challenges, trauma, disrupted attachment, and psychological assessment. She has provided therapy and assessment services to children and their families in a wide variety of settings, including residential, day treatment, crisis care, out-patient, and private practice centers. Dr. McDonnell was also an adjunct professor at the University of Denver.
As a staff psychologist at the STAR Institute, Dr. McDonnell works respectfully and collaboratively with families to understand and address: how sensory challenges impact social-emotional development, behavioral issues related to sensory responses and/or typical child development, and co-occurring mental health disorders. She offers therapeutic services through sensory and relationship based play, psycho-education/consultation, and coaching. She also provides psychological testing services (cognitive/achievement, AD/HD) as needed. She strives to provide support and empower STAR families through developmentally based education and intervention to improve their relationships, growth, and overall quality of life. Dr. McDonnell has completed STAR's Level 1 mentorship and received DIR/Floortime Level 1 certification.