STAR Institute's Corporate Partners are vital to building the programs we offer. Our Partners present products that support those living with SPD and other neurological disorders. We use many of these items in our therapies and we are grateful to each Partner for their unique contributions.
Please visit their websites and purchase those items you feel will help you in your daily life – be it personal or professional. 
---


At bellicon, we know that the word "health" also incorporates the need to heal first. That's why our innovative developments in mini trampoline design have resulted in a piece of equipment that focuses on healing, making it a wonderful tool for physical and rehabilitative therapists.
bellicon, the global leaders in the rebounding category are designed in Switzerland, made in Germany, assembled in the U.S., and loved worldwide. Rebounding is a low impact, fun workout for men and women of all ages. Rebounding burns more calories than running, and also boosts endorphins more than other cardio workouts. With strong frames and latex formulated to stretch in extreme ways, bellicon's rebounders are the best on the market, and their bungee-based system vs. springs allow for a better bounce and in return, more health benefits.
---

ZiplineStop is geared towards families who love being physically active. Our goal is to provide the best backyard zip line kits, equipped with the highest quality materials for maximum safety and enjoyment. Much of our lives are spent behind screens; break the habit and create long-lasting memories! 
---
You will find a wide array of products to serve those on the move for sports, recreation, special needs, and more at FlagHouse. Products range from aromatherapy items to lighting projectors that create a variety of visual effects. If you want it, they probably have it. FlagHouse also offers sensory consulting and educational workshops.
---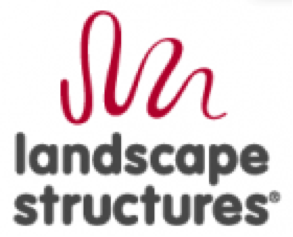 Offering the widest range of park and playground equipment, Landscape Structures promote healthy lifestyles, encourage skill building and create unique outdoor experiences. From their play systems and freestanding playground components to themed designs, site furnishings and more, they can help you create a recreation space that welcomes your whole community. Landscape Structures generously contributed all the playground equipment to create the one-of-a-kind playground at STAR Institute.
---
If you are interested in becoming a Corporate Partner with STAR Institute, please contact us at 303.221.7827 or email development@sensoryhealth.org.